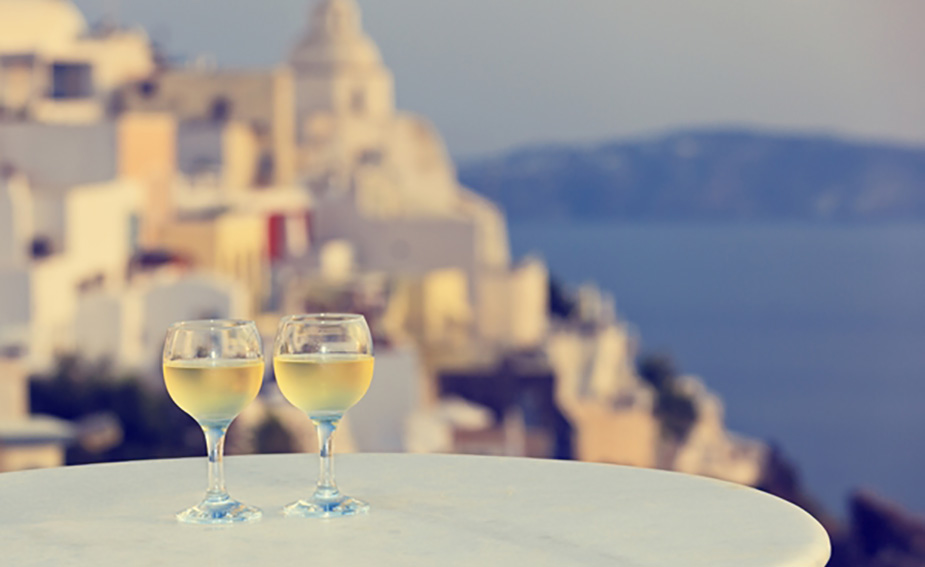 3 romantic holiday destinations to travel with your loved one
Every relationship enjoys a romantic overseas getaway.
Luckily, the world is filled with awe-inspiring destinations that could spur even the hardiest of couples to let loose their inner Romeo and Juliet.
If you want to rekindle the romance, or simply recover the lost brownie points on the most recent Valentine's Day, it's time to start planning!
Get ready to pack your finest fragrances, kick your daily stresses to the side and make sure your travel insurance has got your covered. Virgin Travel Insurance provides cover options for all travelers so why not check it out.
Paris, France is the obvious choice for a romantic recharge, so here are some other romantic holiday destinations you need to consider as well.
Greek Islands
Hopping from island to island in Greece is a surefire way to grease the wheels of love in your relationship.
Start by boarding one of Greek Ferries' boats and travel from the mainland to Crete – the country's largest island at the edge of the Aegean Sea. Here you can choose from a variety of romantic beaches, many of which are practically deserted even in the height of summer. You could also try trekking the gorgeous Samaria Gorge, catching views of Mount Idi.
After a few days step on board another ferry and traverse the waters to Santorini. The beaches on this picturesque island are volcanic black, red and anywhere in between, and many claim it has one of the best sunsets in the world. You could splash out and book a room with a caldera view, though don't discount visiting Fira as well.
If you can peel yourself away, make sure to also visit the historic island of Rhodes. Located near Turkey, Rhodes was once famous for having the mighty Colossus statue – a Wonder of the World before it was destroyed in an earthquake.
Bali, Indonesia
Figuring out where to start on a romantic Bali getaway is hard.
The small Indonesian island is swathed in spectacular scenery, with quaint towns and historic temples dotted about for good measure. You could try the sun-soaked beachfront of Seminyak, disappear to a luxury retreat or meet some adorable locals at the Bali Elephant Safari Park.
It is recommended that you also visit Ubud, just over an hour's drive north of the airport. This charming mountain town still very much resembles classic Balinese culture, and was featured in the hit film 'Eat, Pray, Love'. It boasts numerous luxury villas and plenty of gourmet restaurants, with a table for two just waiting for you.
Don't forget to visit some of the local temples, too. Tanah Lot and Elephant Cave are just two must-see examples!
Kyoto, Japan
Kyoto is an ancient city, as well as one of Japan's largest. It was founded in the 700s, though with a different name (Heian). Nowadays, however, it is a modern marvel, though still with plenty of cultural treasures to visit.
Start by taking your lover by the hand and sauntering through the Bamboo Groves of Arashiyama. This region of the city is a popular tourist spot thanks to its stunning natural setting, and has been since the Heian period.
You should also take the time to visit as many of the 17 UNESCO heritage sites in Kyoto as you can. These include the Golden Pavilion, Kyoto Imperial Palace and Nijo Castle.
Before you leave, make sure to have a picnic in the country's first botanical garden, the Kyoto Prefectural Botanical Gardens. Founded in 1924, here you can spot more than 12,000 species of flora, set on a serene 240,000 square metres of land.
The Maldives
After Paris, The Maldives are perhaps one of the next most famous romantic getaway destinations in the world. Honeymooners and couples deeply in love have come to this tiny island group, located off India's southwest coast, for years, thanks to its dazzling ocean views and glorious year-round weather.
If you choose to visit here, make sure to investigate the country's many world-class spa resorts. The best of these can offer you candlelit dinners on the beach, or relaxing massage sessions in your room. That's not to mention the uninhabited islands nearby, which you can easily boat out to for an island experience all to yourselves.
When the time comes for you to try a bit of action, the Indian Ocean has near uncountable underwater marvels for you to observe while snorkelling or diving.
Where would you most like to take your significant other?