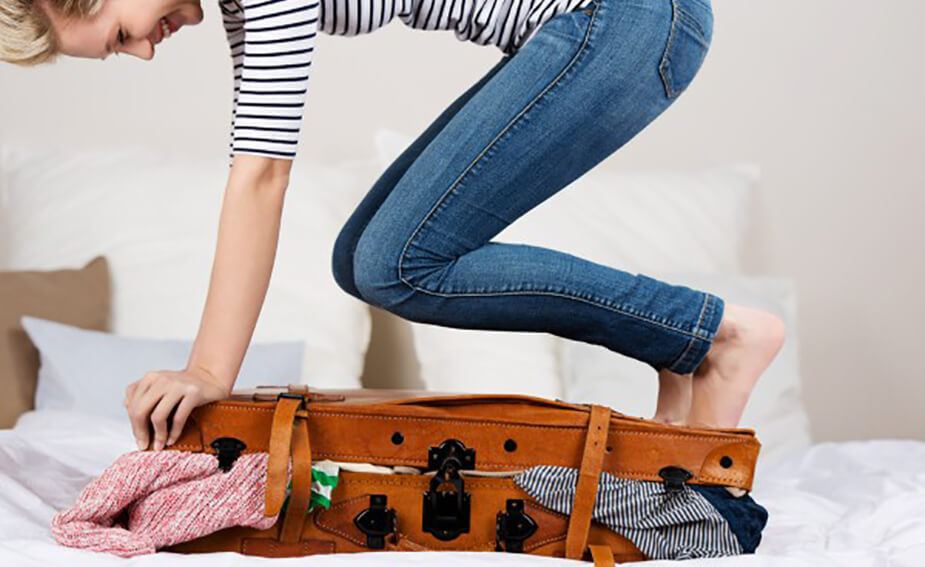 4 things you absolutely don't need to pack
We've all been there. You're late for your flight, the taxi's waiting outside and you're sitting on your overloaded suitcase struggling to get the zip closed. It's time to get ruthless with your packing and leave the non-essentials behind. Here are some items perfect for the chop…
1. Beach towels
Beach-bound holidaymakers are the worst offenders when it comes to packing towels from home. They take up loads of room and you just don't need them. If you're staying at a resort or hotel, they'll have towels you can use. If not, you can buy them for next to nothing at a local market or store.
If you're determined to get a towel into your luggage, have a look for special travel towels, such as this one from Bivouac Outdoor, that are smaller and lighter than traditional beach towels – they also dry quicker.
2. Lotions and potions
Don't spend a fortune on mini toiletries before you go – they're rarely good value. Instead, pack a couple of days' worth of essentials – toothpaste, soap and shampoo – and stock up when you arrive at your destination. You'll get to try a host of new products – and most of the time, these are included for free with your accommodation. If your destination is overseas, it's a great opportunity to get some cheap aftershave or perfume, so don't double up by bringing your own.
3. Holiday reading
You might love books, but if you want to stay under the weight allowance, they have to go. Books are heavy, bulky items and can be easily swapped out for an e-reader. Whether your preference tends towards the Kindle, Kobo or another brand, you'll find the initial investment pays off the more you travel.
4. Maps and guide books
The same goes for maps and guide books. If you buy a data pack for your smartphone, you'll be able to find your way around with Google Maps. There are also some really cool apps you can download – such as this range from Lonely Planet – to help explore your holiday destination like a truly modern traveller.