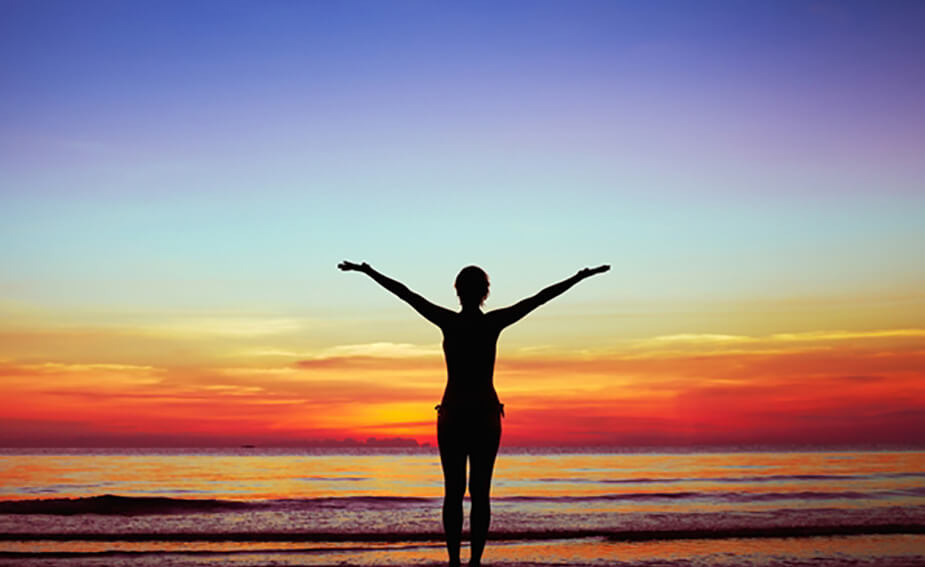 5 tips for staying healthy on holiday
"I love getting sick on holiday" – said no one. Ever.
Despite so many smiling faces in holiday photo albums, little food bugs, colds and general weariness are common while you're out adventuring around the world. Avoid the other kind of travel bug with these five tips.
1. Plan your plane trip
Your holiday starts when you jet-off and so should your sickness radar – planes mean a lot of people in a small area with the same air and almost zero personal space. Use hand sanitiser before and after meals and toilet breaks, wipe down your touch screen and tray with disinfectant, and aim your air vent straight down in front of you instead of at your face to avoid blowing airborne bugs right at you.
2. Don't give up the water
Dehydration can quickly leave you feeling tired, headachey and grouchy. You might be used to sipping on water throughout the day during your usual routine at home, but if this goes out the hotel window when you arrive, you won't be doing your health any favours. Keep up your energy with plenty of fluids throughout the day, especially in warm locations and if you're walking a lot. And to make sure your water isn't the culprit making you sick, check to make sure the tap water is safe to drink or opt for bottled water if you're unsure.
3. Aim for normal sleep patterns
Holidaying goes hand in hand with late nights out and disrupted sleep patterns after flights thanks to the dreaded jet lag. Losing too much sleep will quickly leave you feeling run down and make it harder to enjoy your time away. Whether you opt for an early night to make the most of your luxury accommodation or allow yourself a late start some mornings, listen to your body when it tells you you need extra shut-eye!
4. Sugar and alcohol are just as bad for you in another postcode
Yes, you will indulge more on holiday. This is a fact of life and the sooner you accept it the sooner you can get to enjoying yourself. However, remember to balance those party pies with plenty of fresh fruit and vege (markets, anyone?) and make sure to sneak in some fibre and protein, too. A healthy(ish) diet will help keep you full of life, feeling great and ready for whatever adventure comes your way.
5. Follow your feet
Did you know that you can take the stairs to get to the top of the Eiffel Tower? Or that you can walk up to Fira, Santorini instead of taking the gondola? There are stacks of options to get active while on holiday, and a bit of exercise will help to balance out those croissants and souvlakis, avoiding that heavy feeling when you return home from holiday.
Follow these tips to look after the small things, and sort out travel insurance to look after the big things to make your trip as stress-free as possible.
How do you keep healthy on holiday?