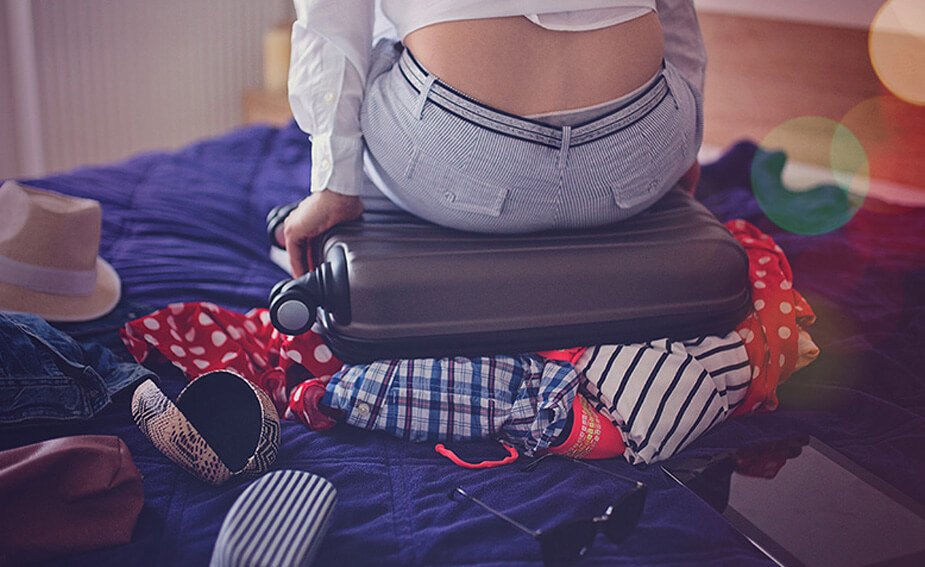 5 travel hacks for your next adventure
Before you jump, bump and thump all over your suitcase, read our 5 travel hacks for your next adventure. They could help to simplify, de-stress, enhance or protect your precious adventures.
1. Read reviews – and between the lines!
Just because you're about to mentally check out from the daily grind doesn't mean you should avoid research and study. Our first travel hack is to see what everyone else thinks.
Websites like TripAdvisor are now such an institution they provide fairly comprehensive reviews on any and every tourist destination that you could think of; so take advantage of it!
However, be sure to read with a wary eye, as we all know someone who will take any excuse to complain like it's going out of fashion. Someone's one star review is not everyone's one star experience – perhaps they were just served by whichever un-enthused teenager happened to be working that day. Just like someone's five star review could be in support of their friend's local business!
2. Compare!
The travel and hotels industry have some very cheeky ways of squeezing as much cash out of you as possible, so flip the script to get the jump on them! Many websites now offer the ability to compare various flights, tickets and accommodation between all of the services offering them to ensure you're getting the best deal.
Do some research using comparative travel sites such as Kayak, SkyScanner or Trivago to look out for cheap deals – and book as early as possible!
3. Download travel apps
Travelling has come a long way since the paper tickets of yesteryear (even if there are still a lot of paper tickets), but now most travel information can be found up in the clouds – just like you!
There are a myriad of travel apps – both first and third party – that allow you to book online, check in through your phone, or store all of your itineraries, tickets, documents, and information all within the one safe place.
4. Pack like a pro
Everyone has a great packing travel hack to share, and you can see why.
To save a considerable amount of space in your luggage, use air compression bags (you can buy these online or at a travel shop) to squeeze the air out of clothes and considerably reduce the space your clothes take up in your suitcase.
It's an excellent idea to roll up clothes rather than fold them, as this also saves room and helps reduce wrinkles. If you need to reduce weight, try lightweight suitcases or packs.
Finally, packing some spare, lighter clothes in carry-on will help you stay fresh for the longer-haul journeys.
5. Travel in comfort and security
There's nothing more relaxing on a holiday than having peace of mind. Knowing your pets are safe at home, your luggage is securely in your room and that you're covered in the event anything unfortunate was to occur.
Make sure whoever is looking after home base has a copy of your travel itinerary, as well as someone locally if possible – even the hotel concierge or your tour guide if you plan to do some independent exploring.
Last, but certainly not least, travel insurance is one way to ensure that when you travel you're protected in instances of lost luggage, theft, illness and other common pitfalls of travel.
If you need travel insurance for your next adventure, review Virgin Travel Insurance to see if it suits your needs.