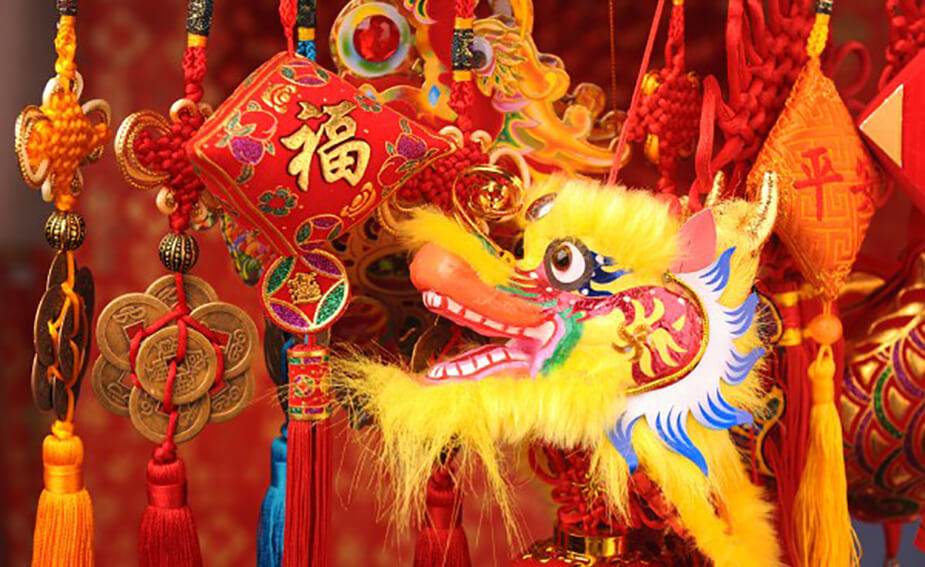 5 unexpected places to celebrate Chinese New Year
Fun fact: Fortune cookies were actually invented in the U.S – not in China.
While different people will tell you different places, it just goes to show how things we think of as acutely Chinese are often found all over the world. And as the Year of the Horse kicks into gear at the start of 2014, it's a great time to look at some unexpected places to spend this major Chinese festival.
Even though the event certainly does have its roots in China, celebrations in these locations are often far more authentic than your average fortune cookie, and can be just as exciting to witness firsthand.
San Francisco
San Francisco was just another small town until the gold rush of the 1860s brought masses of migrants to the area seeking their fortunes. A strong contingency came from China and gifted the city with a vibrant Chinese heritage, something that culminates in one of the best parades in the world every lunar New Year. This year, the city will celebrate the event from January 25 to February 16.
The Chinese New Year Flower Fair and the Chinatown Community Street Fair are just entrees to the feast that is the Chinese New Year Parade on February 15. This is the biggest festival of its kind outside of Asia and brings a smorgasbord of floats, costumes, firecrackers, performers, marching bands and more to the streets for the party of a decade – that just so happens to occur every year.
Hamilton Island on the Great Barrier Reef
A little closer to home, and a lot less obvious, is the incredible celebration of Chinese New Year on this small island off the coast of Queensland.
All of the essentials of a Chinese New Year are there from February 2-3. Start with a Yum Cha lunch at Coca Chu, then check out the noodle markets at Bougainvillea Marquee with its live entertainment. Dragon dancers are putting on a show both evenings at the Wen Hua Centre, which is followed by a spectacular fireworks show on Catseye Beach both evenings.
Just like finding an unusual-but-welcome fortune in your cookie, a Chinese New Year celebration on this island will be an unexpected treat.
Las Vegas
Viva Las Vegas – the haunt of elopers, gamblers and buck's night revellers is, incidentally, also one of the best places outside of China to celebrate a Chinese New Year and well worth the trip.
Nothing in Las Vegas is understated, and this festival from January 31 to February 18 is no exception, so pack your bags, your international travel insurance, and prepare to be overwhelmed with the colours and lights of Vegas.
Think a three-tier mountain with massive stallions (eight for good luck), a money tree bearing gold coins for prosperity, three 800-pound Tang Dynasty horse sculptures, a stage show about a panda and his Peacock Princess, as well as lion and dragon parades throughout the streets from early February.
Auckland
For a city at the bottom of the world, Auckland throws a pretty impressive party on big occasions. And Chinese New Year is no exception.
The city puts on a three-day lantern festival in its central CBD from February 13 to 16, movies at the waterfront, martial arts, dance and live music performances. Then visit the traditional parades in the streets and the not-so-traditional spectacular fireworks show off the city's iconic Sky Tower.
With a strong Chinese culture and the balmy summer weather, this City of Sails could put some Chinese towns to shame for its colourful celebrations.
Paris
Parisians are so notorious for their unwelcoming attitude that the officials have given cabbies, waiters and locals tips on how to disprove the 'rude Frenchmen' stereotype. It seems, for Chinese New Year at least, the city opens its arms to visitors and embraces the red and gold as its own.
The Eiffel Tower will light up in deep red, three massive parades will roll down the streets on February 9 – including the largest in the country in the 13th arrondissement – real life (very realistic) dragons will terrorise small children and bring out the small children in the adults. The colours, costumes and music will show how Paris really is a cultural hub of Europe, whether it wants to admit it or not.
Have you ever celebrated the Chinese New Year? Then join the conversation and let us know on Facebook!