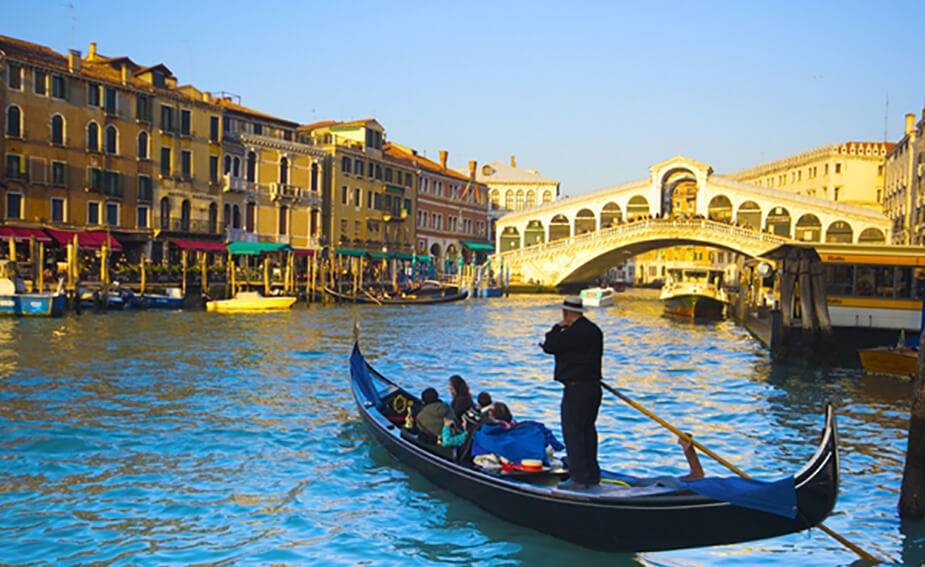 Going, going, gone. 5 places to visit before they disappear
In a changing world there are more fascinating places to visit on your travels than anyone could hope to see in a lifetime. But what about the places that you can visit, that one day your children won't be able to?
Here are five places that currently exist, but might not be the same by the time your children take their turn at world travelling!
Venice
Venice has already sunk 9 inches and the city is in danger of losing its battle against the rising ocean. As waves lap around the doorsteps of homes, flood St. Mark's Square on a daily basis and leaves trails of moss half way up the walls of the city shops, savvy travellers know now is the time to visit this icon of Europe.
Take a moment to sigh on the Bridge of Sighs, press your way through crowds on the Rialto Bridge and take a scenic canal tour when the gondolas still float past front doors – not chimneys.
Alaska
A small town in Alaska called Kivalina is your next stop. This seaside village enjoys a thriving culture of hunting and fishing among its 400 or so residents.
Generations of Inuits have inhabited this island where travellers can escape for a trip unlike any other – which could be a great idea before the sea encases the quaint homes and structures that pepper the island. Like many parts of Alaska, Kivalina is a place of great beauty, surrounded by ice and snow and an other-worldly atmosphere that feels like the ends of the Earth.
The Maldives
The Maldives is the world's lowest geographical point and is made up of no fewer than 1,200 islands.
With the perfectly white sand, swaying palm trees and romantic huts dotted around the area, you'll find the Maldives much better suited to barefoot strolls and lazy afternoons spent on beach towels.
More than 80 per cent of these islands were just a metre above sea level, but it shouldn't stop you from donning your scuba gear, swimming in the bays and sipping cocktails while walking barefoot on as many of the beaches as your history books can find.
Madagascar
Madagascar is a popular kids film, but in the future the stunning landscapes in the movie might cease to exist in real life.
More than 80 per cent of the flora and fauna in the country can't be found anywhere else in the world. This island isn't as threatened by rising sea waters like many of our other destinations, but rather logging and forestry, which is slowly turning this lush green landscape into a country very unlike the one from your favourite childhood film.
The Sahara Desert
The Sahara desert will still be around when your kids go travelling – only much, much bigger.
At the moment, this desert covers a sizeable section of north Africa, but it won't be too long before it takes up more and more space on maps of the region. Desertification means that this sea of sand actually expands every month due to climate change and industrial logging.
Here you take a trek on a camel, visit souks on the edges of the desert and try some of the fantastic foods from the markets.
But just because these places might not exist soon doesn't mean you don't need travel insurance, so speak to us about insuring your intrepid travels.
What places are on your list to visit before they change?