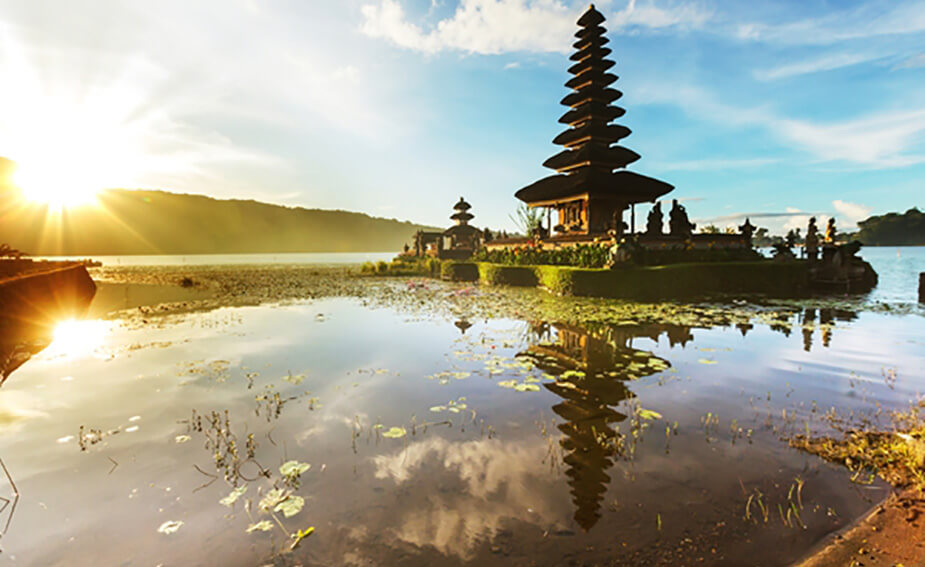 How to be polite in Bali
Bali is more than just a holiday destination.
Ask anyone who has visited and they will tell you its a veritable dreamland, with rainforests coating the terrain in gorgeous swathes of green, and ancient temples striking inspiring poses within them.
Bali is a place where humans have likely existed since prehistoric times. The oldest known artefacts from the Indonesian island are around 3,000 years old. Thanks to this rich history, the people of Bali are stooped in culture, some of which has been around for a very, very long time.
So on your ultimate Bali visit, what do you need to know about their ways of life so you don't offend anyone?
Prepare yourself
You need to be prepared for your holiday here, as it's quite different to Australia. That means exchanging your money into the local currency (rupiah), ensuring you have a budget plan in place and checking your travel insurance is both up to date and covering what you need it to.
Visit us today to see if Virgin Travel Insurance has a number of cover options for a number of budgets so you may like to consider if it is right for your Bali adventure.
Mind the head
In the local religion of Bali, Hindu-Buddhism, the head is considered highly sacred. No matter who you are talking to, in Bali you should never touch another person's head. Even a young child.
Other body parts
It's not just the head you should be mindful of during your holiday to Bali.
Body: If you are planning on visiting a temple, you must ensure the upper half of your body is entirely covered. You will be denied entry to most temples if your upper body – including your shoulders – is exposed. Make sure you pack more than just your Bintang singlets and bikini tops.
Legs: Your legs must also be covered, below the knee, if you intend to enter a sacred temple. For this reason, most guides will recommend you hire a sarong from a nearby vendor, as well as a sash for your waist. You may also wish to purchase one as it means you'll easily be able to visit more temples, as well as take home an interesting keepsake!
Hands: Right and left hands have significance in the local culture, so you need to know which to use in which situation. For example, when eating with your fingers, shaking someone's hand or offering something, you should always use your right hand. Conversely, your left hand should never be used for these tasks, especially when offering something, as you risk offending the recipient. However, it is considered polite to use both hands when giving and receiving, so if you feel weird not using your right hand, use both.
Feet: Lastly, you must also consider the direction your feet are pointing in certain situations. Feet are worse than your left hand, and many who follow the local religion believe they are highly unclean. For this reason, when sitting down in a temple, you must never point your feet in the direction of the altar. This goes for if you are sitting near another person, or even if you are simply standing. Pointing with your feet is an offensive gesture.
Lastly, before entering a temple or someone's home, make sure to remove your shoes as a sign of politeness.
Quick tips
Before you venture off, here are a few more quick tips to keep in mind to make your trip as enjoyable as possible:
Many dinner hosts will offer you a second serving, so make sure to leave room.
On a similar note, it is considered polite to leave some food on your plate before you finish, as an offering to the gods.
Whilst in a temple, ensure your head is not higher than the priest's.
Avoid public displays of affection, as it could offend the local religion.
Are you prepared for your next Bali holiday?