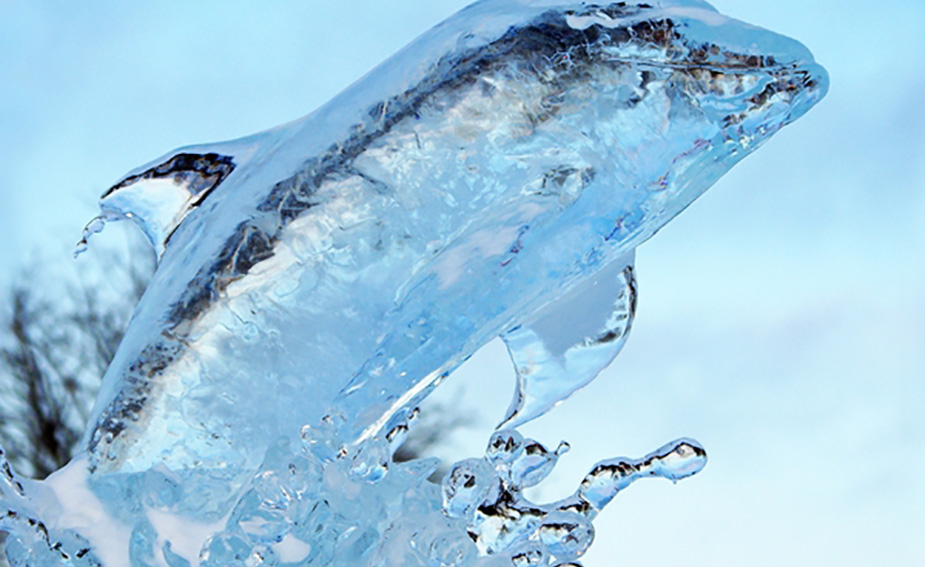 The Harbin International Ice and Snow Sculpture Festival: Ice to entice
What's Ice Cube's favourite festival?
Though we may never know for sure, for pun reasons let's say the Harbin International Ice and Snow Sculpture Festival is up there.
Held each year during China's winter season, the Harbin Ice Festival is one of the world's coolest events. Not only is it an opportunity to see some unbelievable ice sculptures, but Harbin is also a great city to try your hand at various snow sports.
The 'Ice City'
Harbin itself is the capital city of China's Heilongjiang province. Because of its proximity to the arctic circle, the city has become known as a winter wonderland. Its yearly festival, first established in 1985, was China's original ice art event, and continues to be one of the country's most popular annual attractions.
The festival typically starts around early January and lasts until the end of February.
Here is a guide to some of the activities you can see and do each year at Harbin.
Opening ceremony
If you watched the 2008 Beijing Olympics opening ceremony, or have ever witnessed a massive Chinese celebration, you have an understanding of the grandeur of the Harbin Ice Festival Opening Ceremony. One word, above all others, describes it perfectly: Spectacular. The 2015 Opening Ceremony took place on Jan 5, though dates vary from year to year. As with all things wonderfully Chinese, you can expect a dazzling array of fireworks and bright colours during the event, accompanied by snow-inspired performances of all kinds.
Ice lanterns
Lanterns hold a special place in Chinese culture, and the Ice Festival is no different. For centuries, the people of the Harbin area would create ice lanterns to hang in their homes for light at night, or for their front doors. Over time, this became less of a necessity and more of a cultural tradition. These days, the sculptures go beyond simple hollow bucket-shapes, and instead include a wide range of art pieces unrivalled on the world scale. These can even be as large as castles, lit from the inside by multicoloured electric lights.
You can see these pieces across much of the city, including Sun Island Park and Ice and Snow World. However, to get the best view you need to book a tour through Zhaolin Park. This area features the widest variety of sculptures, and has done so since 1963. Here you can see depictions of ancient Chinese masterworks, as well as European-inspired pieces made by international artists. If you're lucky, you may even spot a wedding or two taking place.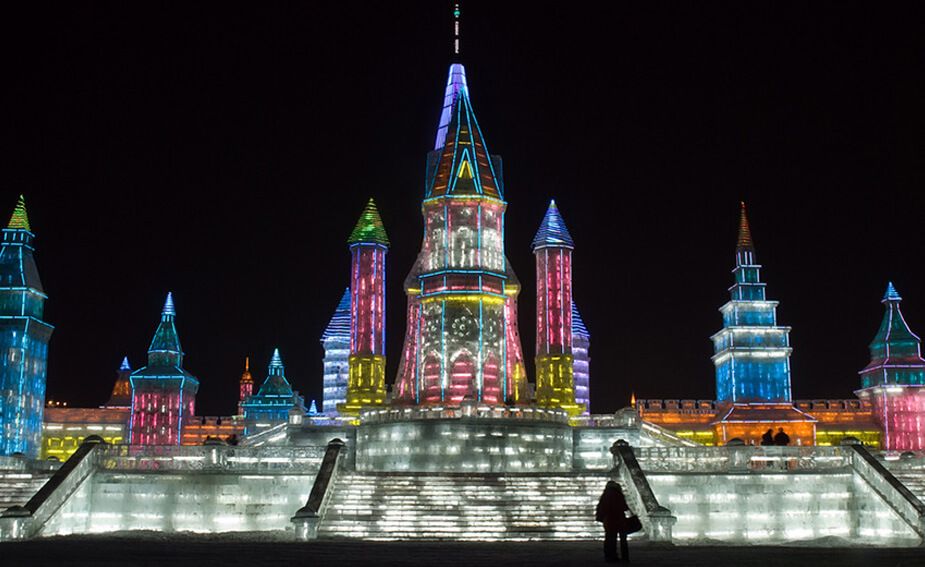 Snow sports
If you're the type of person who likes to add some thrill to your chill, Harbin will surely satisfy. There are two major ski resorts nearby the city, both of which offer a unique slice of mountain heaven for the athletically brave.
-Erlongshan Ski Resort:
This resort is one of China's only first-class tourism ski resorts, and can be found around 100 kilometres from the Harbin city centre. The resort has slopes for all skill levels, a playground for children and a bigger playground for snowboarding adults. As if that weren't enough, it also has three hotels and four restaurants, not to mention a wide range of alternative snow activities, such as snowmobiling and ice slides.
-Yabuli Ski Resort:
A bit further south is the National Park area of Yabuli Ski Resort. This is the oldest ski resort in the entire country, and was used as a hunting ground by the Qing dynasty between the 1600s and early 1900s. Not only that, but it also has both the longest toboggan and ski runs in China as well, at five- and three-kilometres respectively. The resort features all the facilities you need for a skiing holiday, but maintains a quaint mountain village aesthetic.
So when you want to beat the heat during our summer, make sure to visit the Harbin International Ice and Snow Sculpture Festival. Don't forget to pack some peace of mind and consider your travel insurance options with Virgin Travel Insurance.
What would you love to do most at Harbin?