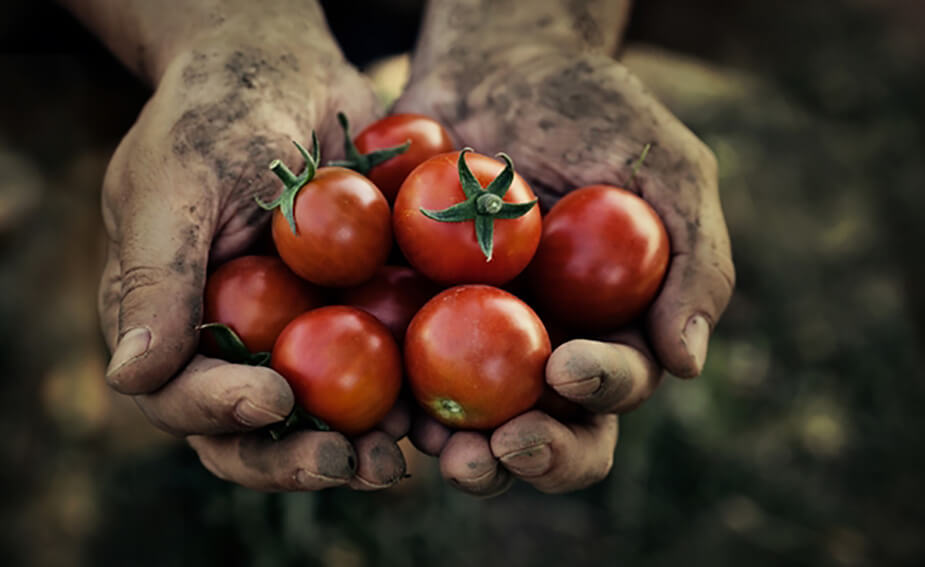 Paint the town tomato red at La Tomatina
La Tomatina is one of very few places – outside of American rom-coms – where public food fighting is not only allowed, but highly encouraged. Held annually in Bunol (roughly a 30-minute drive from Valencia), this saucy celebration offers participants just one glorious hour of red, pulpy, juicy, squishy and sticky fun.
How to paint a town in tomato juice
At about 11am on August 27, 2014 (and on the last Wednesday of every August), La Tomatina explodes into Bunol with thousands of sticky visitors and flying tomatoes, and by the end of the frenzied hour, you can hardly tell the people and produce apart.
It starts with the tradition where one of the punters has to climb a greasy pole and fetch a ham from the top – as soon as the ham is down, the pulpy carnage can begin.
According to urban legend, it all started in the mid-1940s when a group of men wanted to partake in a local parade. Somewhat miffed, they protested by stealing tomatoes from a local stall and using them as weapons. A year later, the same thing happened, yet it wasn't until the late 50s that the event became official.
These days, Bunol's 9,000 residents are overwhelmed by roughly 30,000 people surging in to the city. Pro tip: Book your accommodation well in advance or expect to stay in Valencia, as Bunol doesn't have the capacity for such an influx. In fact, the festival used to attract as many as 50,000 people, but since 2013 it has been a ticketed event, capping the numbers to just 20,000 lucky tomato throwers.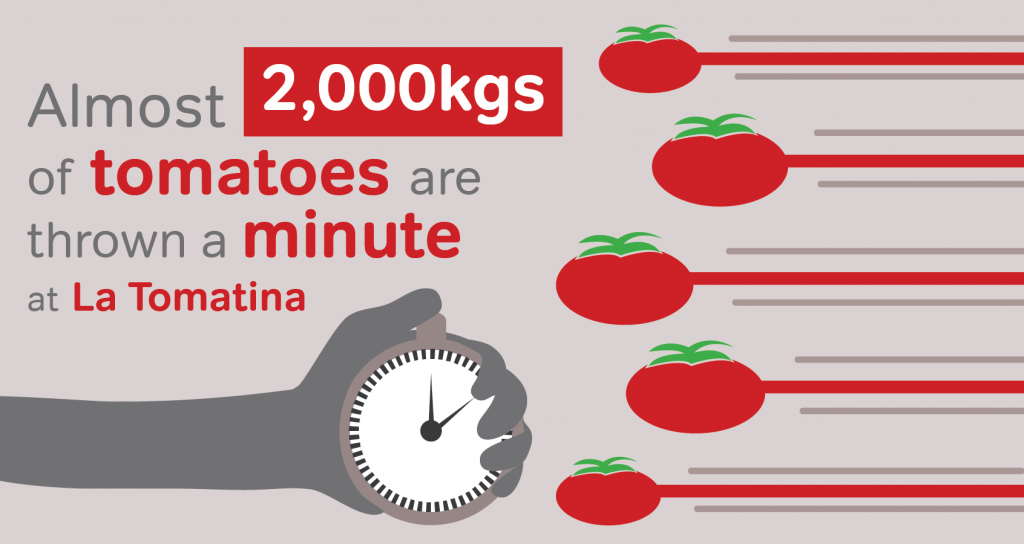 Tens of thousands of revellers surge through the tiny streets of Bunol, squashing, volleying and dodging approximately 117,934kg (that's almost 2,000kg a minute!) of overripe tomatoes, according to the Huffington Post. Fire trucks come in afterwards to clean up the pooling mess on the streets, while it's up to the soggy tomato throwers to clean off best they can either at the Bunol River, or back at their accommodation.
The Rules
Shopkeepers cover their storefronts in an attempt to protect their businesses from the ubiquitous tomato goo, the whole city celebrates for the week with music, parades, dancing and fireworks, and Bunol imports several trucks (or about 100 tonnes) of ripe tomatoes from Extremadura.
While it may look like red chaos, there are a handful of rather important rules to keep in mind – as well as some expert advice.
1. You can't rip shirts
2. You have to squish the tomatoes prior to throwing them
3. You can only throw tomatoes
4. You must stop at the sound of the second cannon
5. You are strongly – strongly – advised to wear goggles and gloves
6. Wear closed shoes that you don't care too much about – thongs will only slip off, and your clothes don't stand much of a chance of recovering from the battle
7. Bring waterproof covers for your cameras and phones, and keep keys in plastic bags under your clothes.
The less you can bring with you the better, and just make sure you have comprehensive travel insurance in case those pesky tomatoes do find their way into somewhere they shouldn't be.
Check out the options available from Virgin Travel Insurance to see if they suit your needs.
Do think you're a natural born food fighter?