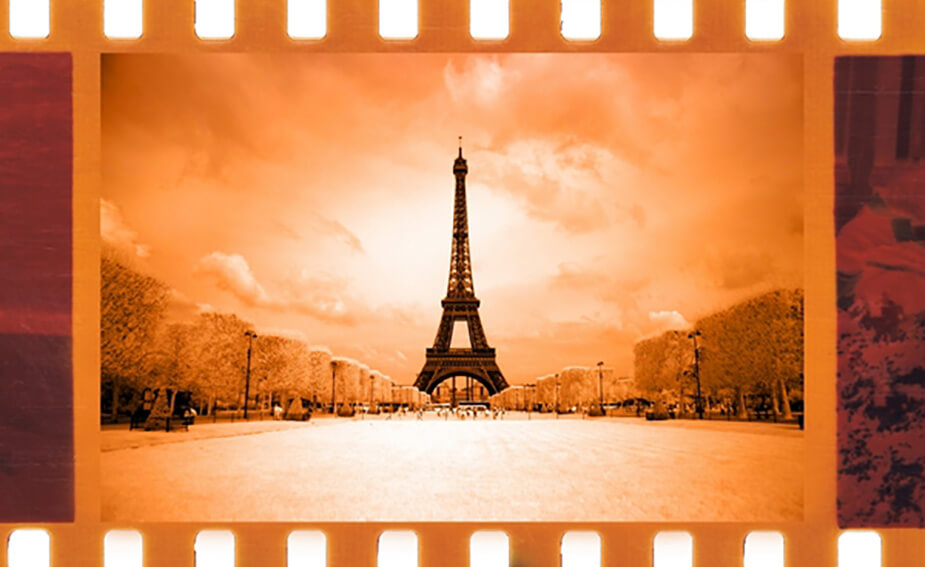 Paris je t'aime: Movies filmed in Paris, the City of Lights
The entire area of Australia equates to more than 7.6 million square kilometres, according to The World Bank. All of Paris is smaller than 3,000 square kilometres.
Yet it's the City of Lights that seems to attract the most attention from the bright lights of Hollywood.
Yes, we can claim the Aussie classic 'The Castle', cultural icon 'Crocodile Dundee' and we will shortly host the fifth installment of Pirates of the Caribbean. However, Paris seems to be a veritable magnet for international film sets. You might be thinking about planning a trip to the capital of France – the city of love – to check out the shooting locations for some of your favourite films. Don't forget to pack your travel insurance and you may wish to consider your options with with Virgin Travel Insurance.
Movies filmed in Paris
Da Vinci Code
Conspiracies, Illuminati, Tom Hanks. The Da Vinci Code is a Dan Brown best-seller turned big-screen phenomenon, and Paris lays claim to some of its more physical twists and turns.
Protagonist Robert Langdon stays centrally at The Ritz, where you can either sleep in luxury or simply wander past it, like window-shopping for accommodation. Then of course there's the centuries-old Louvre, the world's largest museum, and which needs no introduction.
Follow along the Seine's left bank in the 6th arrondissement to St-Sulpice, one of the largest churches in the city and a central feature of the Da Vinci film. The evil trifecta that is the albino monk assassin Silas searches this church for a keystone that could help him get his hands on the Holy Grail. While you could go to look for the Holy Grail (we don't recommend it), you might be better off visiting to see the grandiose Delacroix frescoes, the Chapel of Angels and the Chapel of the Madonna.
Taken
This is the film that spawned a thousand imitations of Liam Neeson's husky and terrifying phone voice and made us all wish we had such kick-ass parents.
What was once a meeting place for coachmen in the late 1900s became a sensation when Neeson's character met his policeman friend outside Foquet's Bar on the iconic Champs Elysees. Stop in for a drink at this luxury establishment before making your way to the Rue de Paradis in the 10th arrondissement. Unlike in the film where the kidnapped girls are held hostage, this is a charming area known for its offerings of china, porcelain and glassware.
Midnight in Paris
It's no surprise that Midnight in Paris is a movie filmed in, well, Paris. Woody Allen makes such gratuitous use of Paris' cityscapes in this 2011 film that you almost can't avoid alighting on many of its locations.
With a montage to rule all montages, Midnight in Paris opens with an array of attractions and views around the city that could easily be mistaken as a tourism campaign.
Arguably the most important scene in the film is when Gil, an American tourist abroad, sits on the steps of the Église Saint-Étienne du Mont while getting lost in the Latin Quarter at midnight, where he is approached by a mysterious car. Gil missed the lesson as a child about not getting in cars with strangers, but fortunately for us the ensuing adventures make for a visually beautiful virtual tour of Paris' best.
Gil frequents the famous Seine riverside, dines with his wife and in-laws at the glamorous Le Grand Vefour restaurant, takes a daytrip to Versailles and shares a passionate kiss at Monet's Garden in Giverny. Gil quickly falls for Paris' charms, as will you, but just remember kids – getting into cars with strangers is only ok if you're a Hollywood heavyweight on set.
Then there's Amelie, Inception, Ratatouille, The Aristocats and a slew of equally great French films that are only a subtitle option away. Which Parisian film set would you most want to visit?