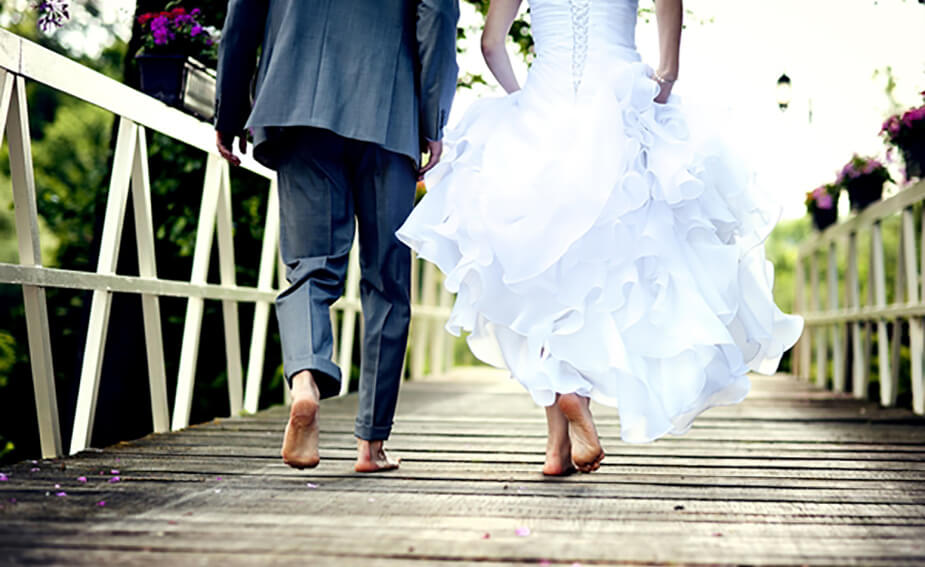 Runaway bride and groom: 3 best places to elope
Marriage starts with three things; the story of the proposal, showing off the ring, and telling everyone about your wedding day plans.
Now all you need to do is find a venue, organise and send invites, book a photographer, track down that dream dress, choose your guest list, make a wedding registry, taste cakes, choose your bridesmaids, decide on a hair do, micro manage your mother-in-law, paint your nails, make a seating plan, borrow something that's potentially blue – or new, organise a dozen other tasks and finally pay for it all.
Make no mistake – some brides love the entire process and thoroughly enjoy these busy months leading up to a wedding, but for others, the simple answer is to skip the formalities and jump straight to the fun part. In other words, elope then leave straight for the honeymoon.
If escaping your inner Bridezilla sounds tempting, check out these three destinations ideal for eloping.
Glasgow, Scotland
If money is no object, and you want to say "I do" in a land far, far away, Glasglow really is the fairy-tale setting.
Gretna Green in Scotland was once the place to get married when boys and girls could simply declare themselves to be wed infront of a witness (a blacksmith would do). Yet to mix in a spot of sightseeing while you're at it, you can't give up the chance to visit the country's largest city, Glasgow.
Have a wee wedding in one of the gorgeous old chapels or castles, or pick one of the natural outdoor spaces. Eloping here means the hardest decision you'll have to face is whether or not to hire a bagpipe player. Aussies intending to wed in Glasgow are required to get entry clearance before they arrive, and you may need to apply for visas as well. This is only a small price to pay for a big day you'll never forget.
Rarotonga, Cook Islands
It's an island paradise, stunning all year round and just a hop, skip and a jump into matrimony from nearby Australia.
The island is made for romance with pristine clear waters lapping against pure sandy beaches. Get married barefoot right on the waterfront in a simple beachy wedding or say your vows in one of the many stunning resorts.
The Aitutaki Lagoon is a popular spot – even amongst paradise it stands out as an idyllic wedding location. Soak up the scent of frangipanis and walk down the sandy isle with your loved one and leave the stresses of a big white wedding at home.
Fraser Island, Australia
A close to home option for those who want to get married as soon as possible. Now, no​ one is calling them shotgun weddings, but there are a number of reasons why getting married here in Australia makes plenty of sense.
Sometimes, love just can't wait.
Fraser Island is unique, as it is the only place in the world where rainforests grow on sand dunes at elevations of over 200m. It also features over 100 freshwater lakes and unbelievable white-sand beaches, making the perfect wedding destination – last minute or not.
Before you rush off and elope, it pays to sort out travel insurance. No one wants to experience the stress of a cancelled flight or a wedding dress lost in transit. Virgin Travel Insurance can help keep your travel (and wedding!) plans on track. Get a quote from Virgin Travel Insurance today and pack some peace of mind.
What's your dream elopement location?