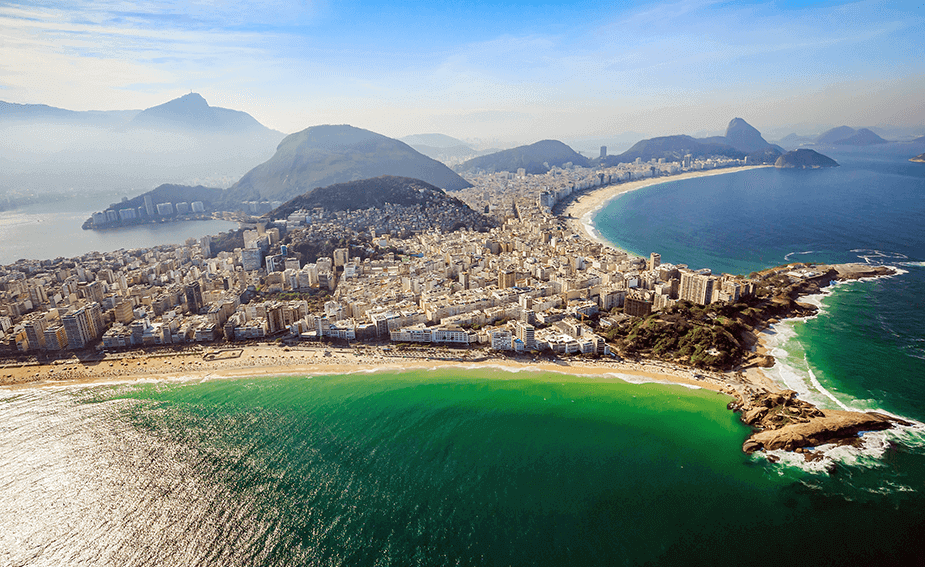 Safe Travel Tips for Brazil
Brazil is a colourful and exotic South American destination. It's famous for its beaches like Copacabana and Ipanema as well as the exhilarating festival, Carnival. Brazil stretches from the Amazon Basin in the north to the impressive and equally beautiful Iguacu Falls in the South.
Brazil is connected to most of South America, as it borders every country on the continent except Chile and Ecuador.
Health and Safety
Health standards in Brazilian cities are comparable to Australia. However, in rural areas medical facilities are scarce and you may require medical evacuation to receive treatment.
Avoid swimming in freshwater lakes and streams. Parasitic infection (Bilharzia) is common and is transmitted through contact with fresh water.
You are at increased risk of Malaria when going into the jungle, especially Amazon cruises. Ensure you are prepared with anti-malaria tablets, long loose fitting clothes and DEET-based insect repellent.
Ward off dehydration by drinking coconut water. It is widely available and has natural electrolytes that will help you stay healthy.
Petty Crime
Tourist areas are commonly targeted by thieves. Be especially careful in congested areas where thieves can quickly disappear into crowds.
Never leave your belongings unattended at the beach. Beachside bars often have cloakrooms where you can store your things for a small fee.
Rental cars are often targeted by thieves. Keep your windows up when driving, especially when stopped at traffic lights.
Taxi license plates in Brazil are red or maroon. Avoid illegal taxis as the driver may steal your belongings or overcharge—ask your hotel to call an official taxi for you.
Travel Delays
Delays when travelling through Brazil are common. They can often leave you stranded and require alternate arrangements to be made with little notice.
Strikes in Brazil can happen without much warning, leading to airport delays. When booking your flights leave plenty of time to make your connections.
Book bus tickets with a well-known company. Breakdowns are common and larger companies will have replacement buses that can get you to the final destination sooner.
Avoid travelling to Brazil in February. Heavy rain and flooding can shut down roads and cause travel delays.
Violent Crime
Muggings and armed hold-ups are common in urban areas of Brazil. Stay alert to ensure you're safe. Carry a small wad of cash in a separate place as your money for the day. Hand it over if you are threatened by robbers. This is usually enough for them to walk away.
Avoid using ATMs on the street as they are commonly targeted by muggers. Try to use ATMs inside shopping centres and hotels.
Don't wander into favelas (slums around major cities). Rival drug trafficking gangs control neighbouring areas and you risk being caught in a shootout.
If you're planning to travel to Brazil, South America or the US this summer, pack some peace of mind with Virgin Travel Insurance and save 10%¹ on Virgin Travel Insurance when you purchase using promo code OFFER10.