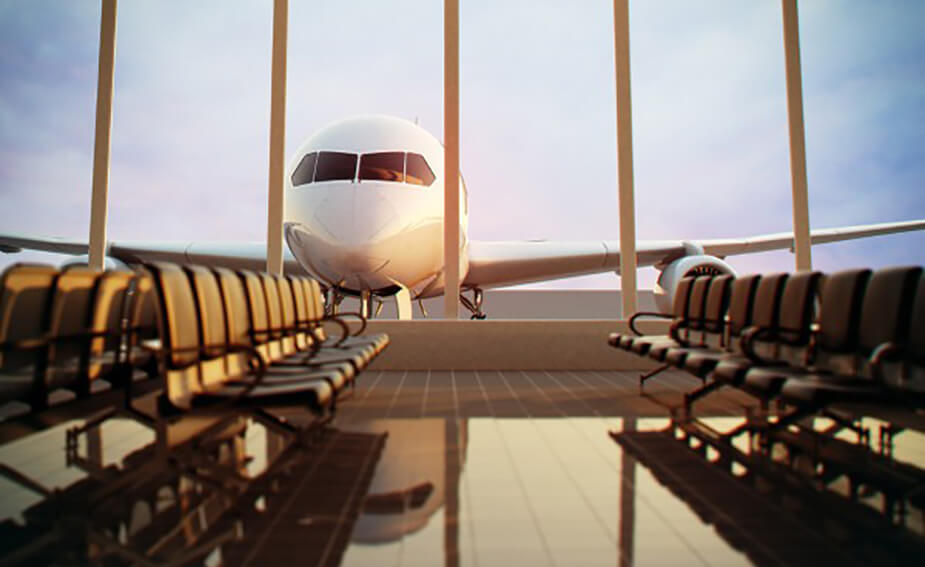 Service at 40,000 feet: How to pick a world-class airline
Have you ever heard the phrase, getting there is half the fun? While that might be true in some circumstances, anyone who has ever been stuck on an uncomfortable long haul flight with bad service would probably disagree!
When you're jetting off on a domestic or international holiday, the last thing you want is to be stuck with an airline that doesn't quite stand up when it comes to taking care of its passengers.
That's why it's worth doing your research and figuring out which airline is going to go above and beyond to make sure you're comfortable and having a good time before your vacation has even truly begun.
If you're planning on booking a long distance flight in the near future, make sure you pick an airline that offers a few of the following outstanding services.
Pre-flight comfort
A good vacation should be a relaxing and enjoyable experience from beginning to end – and that includes before you've even boarded a plane! When picking your airline, make sure they offer a guest lounge where you can chill out and enjoy a tasty snack or seven.
Security and reliability
According to air transport communications and information technology company SITA, there were 8.83 mishandled bags per 1,000 passengers on flights in 2012. And while it's true that a good travel insurance policy might be able to cover the cost of replacing a lost bag, you might want to check how your chosen airline stacks up against the industry average.
Read a few online reviews before making your final decision to ensure you pick an airline with a decent record when it comes to getting your luggage to your destination safely.
Friendly staff
Having a friendly flight attendant on hand can make all the difference between an enjoyable flight and a high-flying nightmare. This is another area where reading a few online reviews and asking friends and family can make a big difference. If you encounter a particularly pleasant flight attendant while travelling, let the airline know when you fill out an online feedback form afterwards!
It's also important that your airline, and the people who work for your airline, have a bit of a sense of fun. Travelling is supposed to be an enjoyable experience, and you want your airline to be working hard to ensure you have a great time. Take a look at this unique safety video from Virgin America as an example of how friendly staff and a fun airline can make your flight that much more enjoyable.
Good food
Ever since man first took to the skies, airline food has been something of a dirty word for those who love to travel. But guess what, the days of flavourless freeze-dried airline food are over! Today, many airlines offer a range of quality dining options for people taking long haul flights.
Make sure you check out the airline's menu prior to booking to ensure they offer something that suits your tastes. Virgin Atlantic's can be viewed via their website, allowing you to see what delectable treats are in store for passengers. And don't forget to let them know if you are going to require a vegetarian meal, or have other special dietary requirements.
In-flight entertainment
In-flight entertainment options have come a long way since the days when you had to crane your neck towards a tiny TV screen at the front of the cabin. Today, most airlines offer personal seatback screen entertainment, with passengers able to choose from hundreds of movies and TV shows.
Some airlines, like Virgin Australia, even offer Wireless In-flight Entertainment for travellers on selected flights. This state-of-the-art system allows you to wirelessly stream hundreds of hours of movies, TV and music to your own personal smartphone, tablet or laptop!
Post-flight convenience
If you're going to be connecting on to a second flight after disembarking, make sure you've chosen an airline that makes this process as smooth and streamlined as possible. It's worthwhile talking this process through with your travel agent in order to ensure nothing goes amiss!
What do you look for in a world class airline?