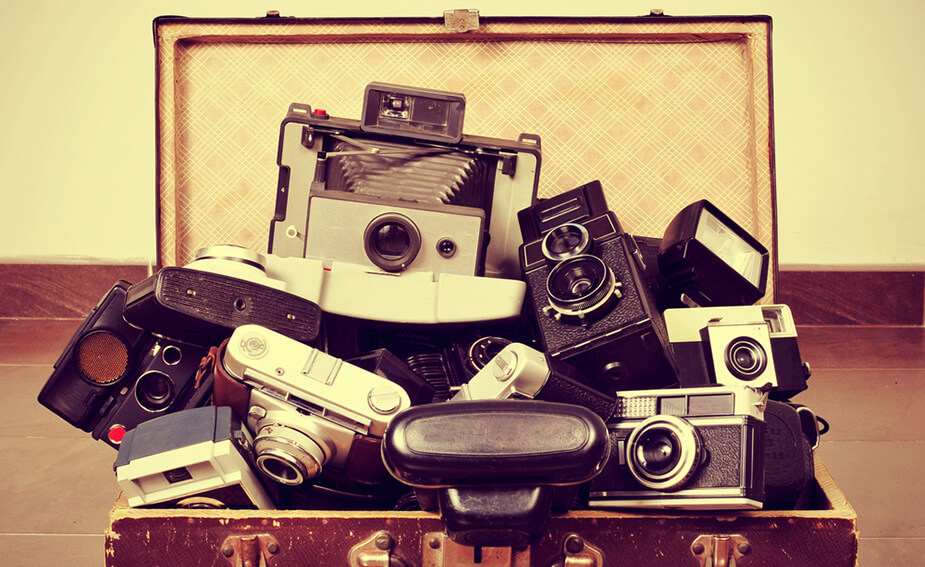 The must-have travel gadgets of 2015: Sci-fi and reality collide
Thanks to the marvels of modern technology, we have available to us devices that are more like Inspector Gadget's by the day.
This is not only great news for everyday life, but also for when we travel. Having an arsenal of high-tech gizmos at your fingertips can take some of the stress out of your exciting holiday plans.
Here are some of the latest gadgets that the hi-tech traveller may like to investigate.
August Smart Lock
August Smart Lock is not what you take with you, but what you leave behind. This device fits into a standard circular dead bolt door lock and acts as a sci-fi upgrade for your household security.
It is a keyless entry system, able to connect to an app on your smartphone to allow you easy entry into your home without needing to touch the lock.
What's that got to do with travel?
August Connect is an accessory that seamlessly combines with the August Smart Lock to offer an intelligent way to lock or unlock your door when you're away from home. You can assign visitors to August, enabling them free entry, or limited date or time-only restrictions. Your guests then use their smartphone to access your residence without the need to exchange physical keys. Does your dog walker need to be let in while you are away for two weeks? Are you worried about someone getting in – perhaps a frustrating family member – who might enter your home without your knowing? You can deny them access entirely.
August Smart Lock: US$ 249.99
August Connect: US$ 49.99
Sigmo
If you've watched an episode of Star Trek where they use real-time translation devices, you have already seen how convenient they could be. Well, with a few clicks of your mouse, you could have your very own real-life equivalent.
Sigmo is a tiny translation device that was successfully crowd funded on Indiegogo – raising US$248,940 in just two months. It is a gadget that works in tandem with your smartphone device to provide real time translation in 25 different languages. What this means is that you can speak into it, then hear a voice repeat what you said, but in the language you want.
It's safe to say anyone who has visited a foreign-language-speaking country knows the strife of trying to communicate.
ScotteVest QUEST Vest
The problem with having so many gadgets – without the Inspector Gadget hat, coat and shoes – is carrying them! This what the team at ScotteVest have hoped to solve with their modern day tourist-friendly vest: the QUEST Vest, for men and women.
What makes this clothing so useful is the sheer amount of pockets available. There are, in fact, 42 in total.
Not only that, some of them are specially designed to be more than just a pocket. Some of them are lined with radio frequency identification (RFID)-blocking materials. This means nobody can walk past you, scan your pockets and potentially try to steal your identity from the bank cards in your wallet.
Combine this technology with the clever design of the vest itself and you'll have all the freedom you need to carry your passport, travel documents, translator, smartphone, tablet, power cables, drink bottle and anything else you can think to bring!
The Lily Camera
Are you a little more adventurous in your travels?
Maybe the GoPro doesn't quite cut it anymore
You might want to grab yourself a drone that follows your every move, like the upcoming Lily Camera:
Nokia Treasure Tag
Ever lost a phone, wallet or bag while away on holiday? With a Nokia Treasure Tag on your belongings, you'll never have that problem again. Well, you might, but at least you will find them more easily.
Nokia Treasure Tags connect to their smartphone app to notify you when you are about to leave them behind. The makers of the Nokia Treasure Tag say it works best with Lumia Black software, so they recommend having an updated Lumia smartphone to get the most out of your Nokia Treasure Tag. It works in reverse too, enabling you to call your smartphone with the tag at the push of a button. Even if your phone is on silent, it will still ring, helping you figure out where in the hotel room you absent-mindedly left it.
With a simple coin battery you can keep your Treasure Tags going for up to four months! If you do manage to lose something, you can utilise the map feature of the app to figure out where your tags are, or where they last had a stable Bluetooth connection.
Nokia Treasure Tag: US$17 (AU$21.55)
While new technology creates plenty of excitement and potential for added security for holidaymakers, don't forget about the good old travel insurance to provided that added peace of mind. Consider your needs and check out the options available at Virgin Travel Insurance.
What are your favourite travel gadgets?