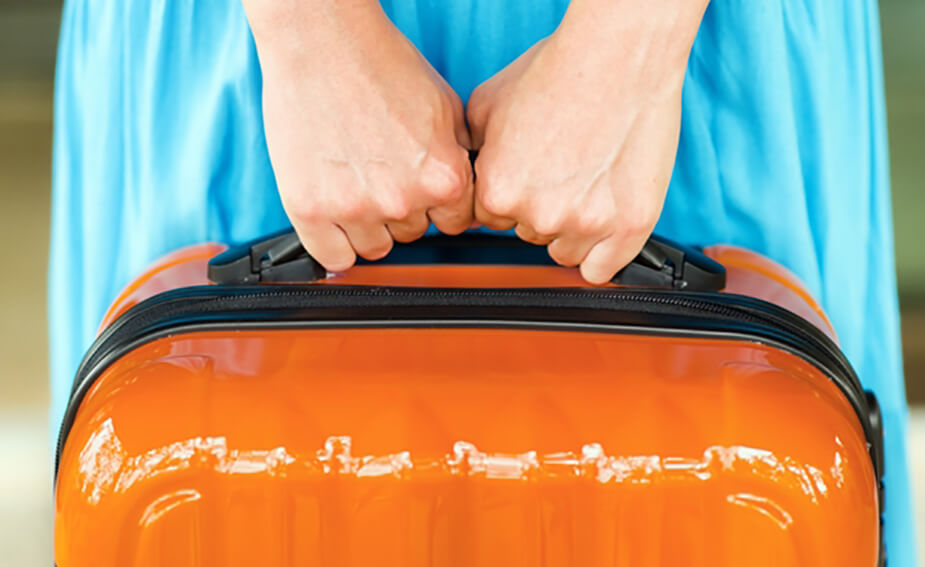 The Perfect Travel Checklist
There are plenty of things you don't want to leave home without, so here's a list of the most important things to pack before you jet away.
A real map
We know there are countless apps and technological thingamebobs that you can use, but until these are just as useful in torrential rain, areas without Wi-fi and don't need three bars of battery, you will need a real life, current physical map as a backup.
Chargers
Yes, plural. These are some of the most commonly left-behind items in hotels, motels and airports. It won't be so much of an issue to lose one if you have a common phone or dock, but getting stuck in a foreign city without a spare charger could put a serious dampener on your trip. Remember your adapters too – universal ones work great if you're visiting several different countries, but you can easily find a region-specific adapter for your destination.
Memory card
Have a look at how long you're going for and how big your memory card is. These items are so tiny it's easy to pop a second one into your camera case (there's usually a pocket for a spare) that can be a back up for when you get a little too snap happy. That said, a second camera battery doesn't hurt either, as the first has a habit of dying right as the sun sets over the Eiffel Tower or at some equally inopportune moment.
Backup cash
It's travel's worst kept secret, but a secret stash of cash somewhere in your luggage that isn't your wallet can be a good idea. Just in case that wallet goes missing, having enough money on hand might help you out of a pickle. Think the lining of your main bag or inside a sock.
Hand sanitiser
No, really. There's nothing worse than coming down with a bug on holiday, and unfortunately crowded planes, trains and automobiles (travellers' favourite hang outs) are often breeding grounds for this kind of inconvenience. These little bottles are also super helpful in case of public bathrooms that don't have handsoap! Keep up with your basic hygiene and you might just save yourself a pesky cold in that luxury destination.
Clothes
Not to be too obvious, but it's more about what you don't put in than what you do for clothes. Avoid cotton as it's heavier than other materials, takes longer to dry and crinkles easily. Opt for simple pieces that work well together rather than lots of different textures, styles and patterns, and jazz up your outfits with accessories rather than fancy threads. You are only allowed one pair of jeans and remember – it's likely you'll pick up more clothing items along the way.
Travel insurance
Best case scenario, you won't have to use travel insurance. Worst case scenario, you'll at least know you might be covered if your wallet does go missing. Plus – it takes up zero room in your suitcase! Just like packing an umbrella, band-aids and spare luggage locks, this is best packed and forgotten, hopefully never to actually be used!
Documents
Print everything. Make sure you safely stow away your itinerary, contact numbers, insurance info, a scan of your drivers licence – the lot.
Sense of adventure
Prepare to be offended, prepare to feel uncomfortable, prepare to get lost. A lot. Remember there's nothing you can't handle without a sense of adventure and an up-for-anything attitude and these stories are often the best when you return home.
What's the one thing you don't leave home without?