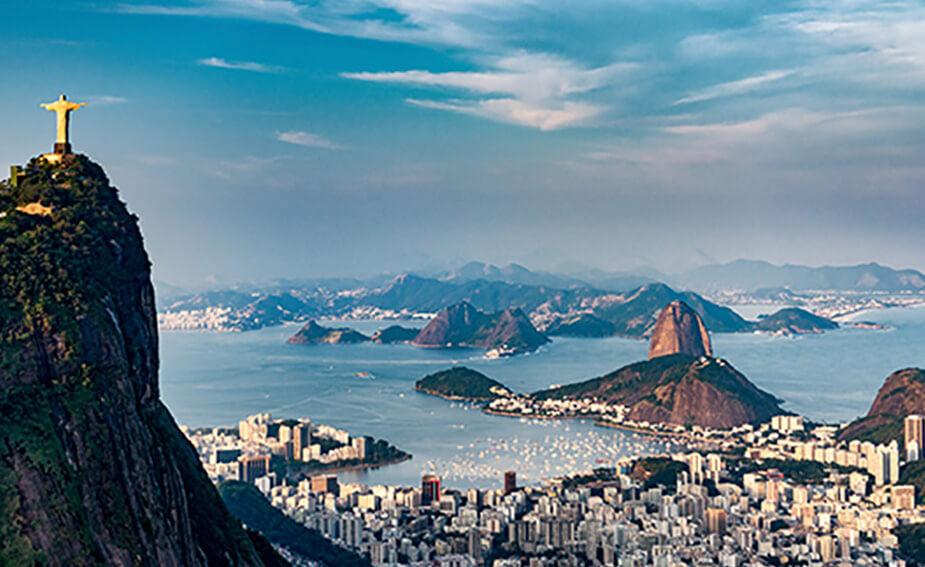 Top 8 travel tips for Rio de Janeiro
Rio Tip #1
In Brazil, most greetings start with a kiss. If you're from a western cultures that greets with a sturdy hand shake, this might catch you by surprise. The practice in Rio de Janiero is called dois beijos and is used when you first meet someone. It's customary for a male introduced to a female to provide a kiss on both cheeks.
Rio Tip #2
In most of the English-speaking world, as well as other countries, the 'OK' hand gesture means everything is fine, okay and/or perfect. In Brazil, however, it is considered a rude gesture. The most famous example of this was in the 1950s when Richard Nixon arrived in Brazil and flashed the "OK sign" to a waiting crowd, who instantly responded with boos!
Rio Tip #3
When you travel the globe, challenge yourself to communicate in the local language. Even if you fail miserably, at least the locals know you're making the effort. Here are 5 words to learn before heading to Rio.
Continued below
Rio Tip #4
Visitors to a new country should always aim to try their traditional dishes in order to absorb the culture. Here are our top 5 foods to try when visiting Rio:
Churrascarias
Brazil is a country of meat lovers who prides itself on its Churrascarias. This includes all-you-can-eat steakhouses which are characterized by their attentive staff who circle the restaurant offering a variety of succulent premium cuts to hungry diners. For those ready to indulge in a Churrascarias degustation, search for a few of these restaurants: Porcao Rios, Fogo de Chao Botafogo and Rio/Brasa.
Feijoada
Feijoada has been described as a national dish of Brazil, especially of Rio de Janeiro. The dish is prepared with black beans, a variety of salted pork or beef and at least two types of smoked sausage and jerked beef. Getting hungry yet? The taste is strong, moderately salty but not spicy, dominated by the flavours of black bean and meat stew. It's customary to serve it with white rice and oranges to later help with digestion.
Caipirinha
Recognised as Brazil's national cocktail, made with cachaça (sugarcane hard liquor) sugar and lime. This simple recipe is prepared by muddling fruit and sugar together and adding the liquor. The Caipirinha is a perfect cocktail to adapt seasonal fruits which are just as refreshing as the original.
Tapioca pancakes
These delicious crepe like pancakes are made with tapioca flour. They are a popular street food in Brazil, where they're made to order with a variety of sweet and savoury fillings from cheese, shredded beef, coconut and chocolate fudge. If you're passing by a food stand, make sure you grab one along the way.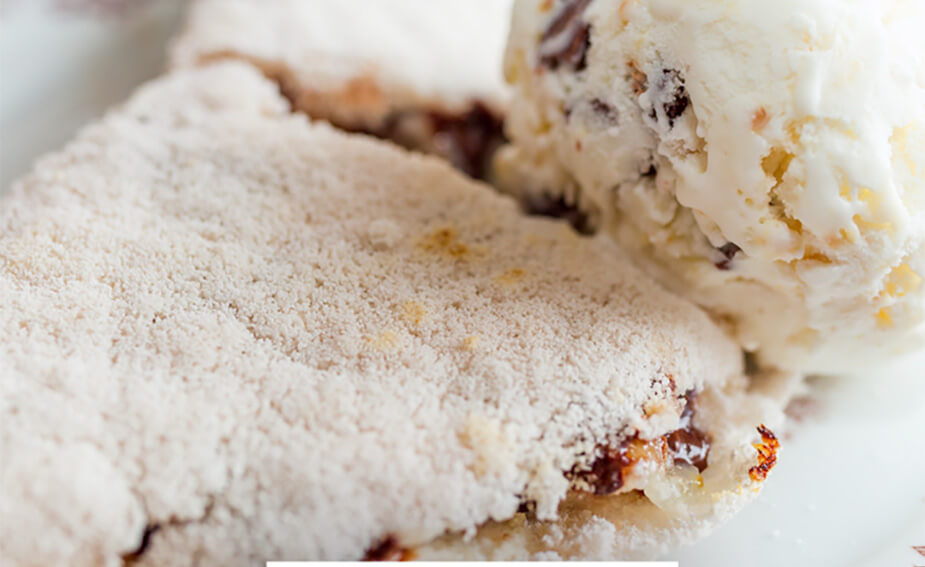 Rio Tip #5
Looking for some activities or places to visit when in Rio? Here are our top 5 places to visit when travelling to Rio de Janeiro:
Pao de Acucar
A visit to Pao de Acucar is a must, but be prepared for heavy crowds. If possible, plan to go first thing in the morning and avoid going on cloudy days. Although there are many good times to make the ascent, sunset on a clear day is the most rewarding. There are two stage cable cars which departs every 20 minutes. Each gives you different views and allows the city to unfold beneath you. For those who would rather take the long way, there are various climbing tours which takes you to the unmarked trail along the Pista Claudio Coutinho.
Copacabana Beach
Located on the south side of Rio, this beautiful beach is nicknamed the "Princess of the Sea" and is easily claimed to be the most famous beach in Brazil. Copacabana extends to about 4km and is filled with loads of activities from over-amped soccer players, tourists lining up for caipirinhas at the kiosks and beach vendors shouting out their wares among the tanned bodies.
Escadaria Selaron
Be sure to set aside time in your schedule to visit this unique, grand scale artwork downtown. One of Rio's biggest tourist attractions, it is named after the Chilean artist Jorge Selaron, who dedicated his life to tirelessly working on this 'tribute to Brazilian people'. The Escadaria Selaron is a long steep stair well linking to the bohemian neighborhoods of Lapa and Santa Teresa. The stairwell makes for a fantastic photo opportunity so make sure you get your selfie cam ready!
Lagoa Rodrigo de Freitas
Located in one of the city's most picturesque spots, Lagoa Rodrigo de Freitas is encircled by a 7.2km walking and cycling path. It's the perfect attraction for those who love the outdoors, fine dining and art. It's surrounded by Tijuca Forest, the world's largest urban forest with beautiful views of the Dois Irmaos, Pedra da Gavea and Corcovado mountains. Why not hire a bike and take a ride or hop on a paddle boat for a scenic view. And for those who prefer caipirinhas to boats, the lakeside kiosks on either side of the lake offer alfresco food and drinks, sometimes accompanied by live music on warm nights.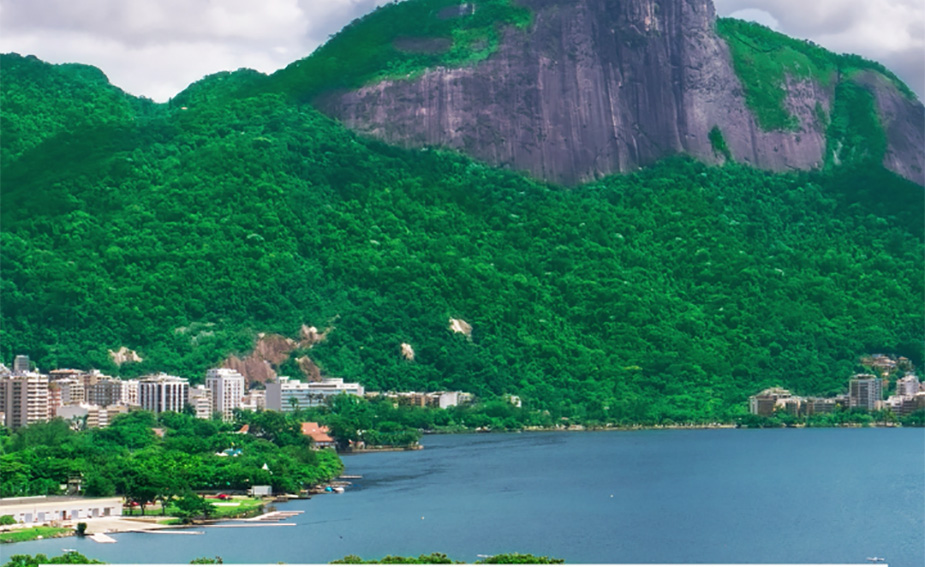 Cristo Redentor
Considered as one of the Seven Wonders of the Modern World, Cristo Rendentor is a majestic statue which stands at the Corcovado Hilltop. The monument represents the faith and compassion of cariocas (as those born in Rio are nicknamed). Carved in soapstone, the monument celebrates its 85th anniversary in October 2016 and is known among the locals as Rios Wonder. Make sure you list this as a must-see when visiting Rio.
Rio Tip #6
Heading to Rio for cultural exploration, partying at Carvinal or experiencing a global sporting event? When you let your hair down and dance all night, remember that the legal drinking age is 18.
Rio Tip #7
Maracana Stadium
Since its door first opened in 1950 the Maracana stadium has stood as a beacon of Brazil's passion for sport hosting two world cups and seeing legends such as Pele and XX play on its pitches. Not only has it seen some of football's most historic moments it's also housed singers like Frank Sinatra and Madonna, has witnessed Pope John Paul II preside over mass and will be home to the 2016 Olympic and Paralympic games. It's truly an icon for all.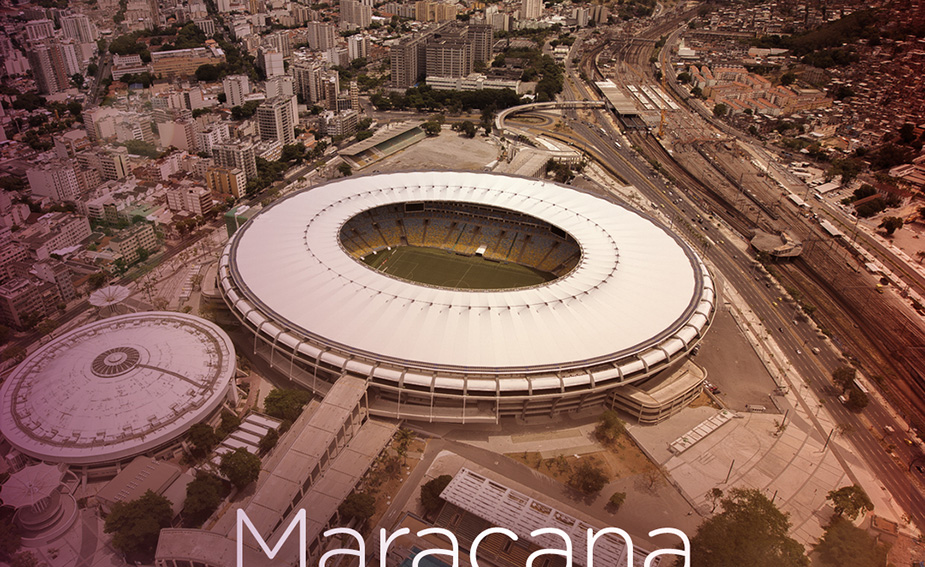 Rio Tip #8
Ipanema Beach
Rio's most iconic beach boasts a wide range of bars, clubs, restaurants and shops that give Ipanema Beach its internationally renowned reputation. The beach is marked off into separate sections that celebrate a range of Rio's subcultures such as Posto 9 that homes artists relaxing or practicing their trade or Posto 10 where you'll be greeted by a range of sport fans playing volleyball, football and frescobol. Whether you're a beach lover, sporting fan or keen shopper there's always a place for you at Ipanema Beach.