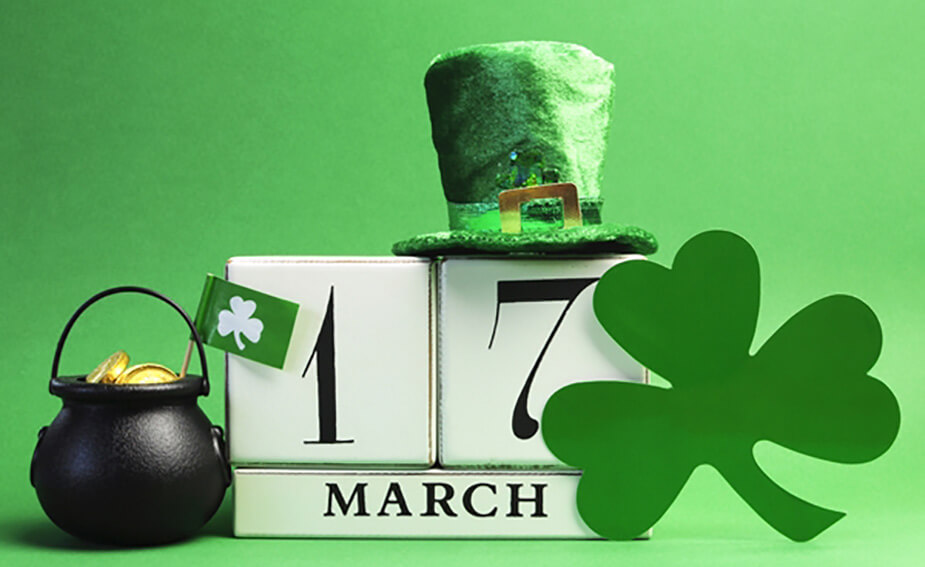 Visit Ireland for the greatest o' St Patrick's Day celebrations
It seems that all over the world, St Patrick's Day is used as an excuse to party as hard as possible and dress in every shade of green under the sun.
No matter how great a St Paddy's party you've had in the past, it's almost guaranteed that you've never experienced one quite the same as you would in Ireland.
What is St Patrick's Day?
St Patrick's Day is a largely religious holiday (or at least it was once) to commemorate its namesake, St Patrick.
Old Paddy himself is the patron saint of Ireland, and is credited with spreading Christianity to the predominantly pagan Irish people. It is said that he used a shamrock (three-leafed clover) to explain the Holy Trinity to people, which is why it is still an Irish icon today.
His day is celebrated on March 17 because this is when the holy apostle was reported to have died, way back in the year 461. Nowadays the celebration, popularised by Irish ex-pats in the US, marks a break from Lent and a chance to celebrate everything Irish.
What to pack for St Paddy
If you're planning on popping around the world to see 'The Emerald Isle' itself, you'll need to make sure you pack a few things.
Anything green is of the utmost importance – you don't want to be the only one not decked out in all your Kermit finery, do you? Also, it may be a good idea to check if your travel insurance is up to date! If you don't have any, or are looking for options, consider Virgin Travel Insurance.
Where in Ireland to celebrate
St Patrick's Day is celebrated en masse all over Ireland, so you're unlikely to run out of places to visit! In fact, most major centres turn the day into a weekend-long celebration, often starting as early as March 14.
Wexford
The town of Wexford, just less than two hours south of Dublin, is the site of the oldest St Patrick's Day parade in the whole country. In fact, the Wexford Town St Patrick's Day Parade was started back in 1917, though was halted during World War Two. In 1946 it started up again, and to this day you can catch marching bands, parading soldiers and all manner of colourful displays.
-Wexford Parade: Tuesday March 17, 11 a.m.
Limerick
On the opposite coast, Limerick is a great place to visit to see one of the country's most famous St Patrick's Day competitions. The Limerick International Band Championship is the only tournament of its kind in the country, and attracts entrants from around Ireland, Europe and the USA. Thousands of spectators flock to the city each year to watch the marching bands do their thing, with a world-class panel of judges awarding the prizes.
-Band Championship: Sunday March 15, 12 p.m.
Dublin
The ultimate place to be, however, is the Irish capital. Dublin will explode with the colour green come mid-March, kicking off the annual festivities on Saturday March 14.
Here are just two of the great activities you could get up to in the city:
Irish Beer and Whiskey Festival: Returning for its fourth year, this five-day event (beginning March 13, rather than 14) features a variety of stalls and entertainment celebrating everything wonderful about Irish – you guessed it – beer and whiskey!
Best of Irish Comedy: Dublin's own Laughter Lounge will host an evening of stand up comedy on March 17, featuring 10 of Ireland's best comedians.
And those are on top of the many official festival street performances, light shows, sports and family activities, walking tours and boat races! Not to mention the fact that every pub and bar in the city will be packed to the brim with laughter and big, green grins.
Are you heading to Ireland to celebrate St Patrick's Day this year?