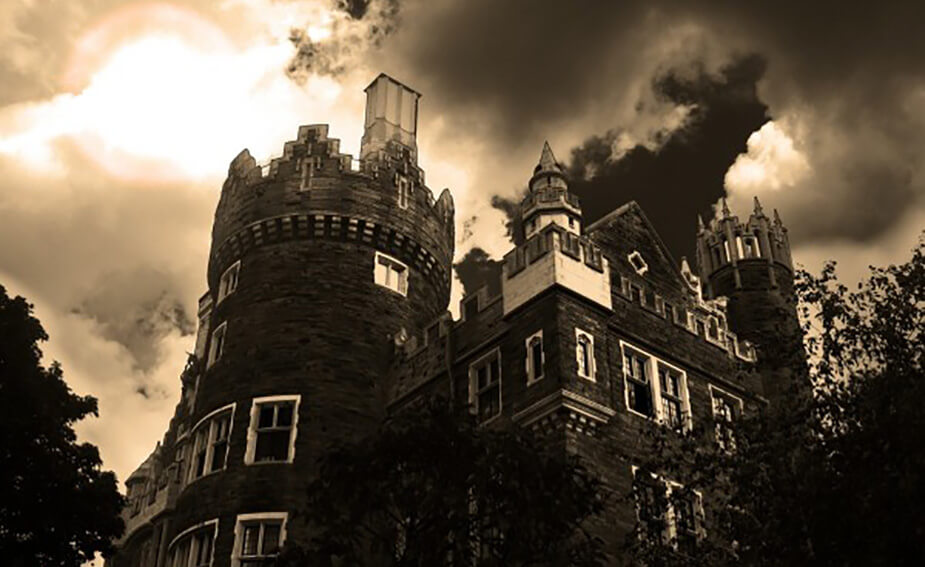 Who ya gonna call? 3 seriously scary haunted houses
What's better than snuggling up with a doona and watching a spine-tingling ghost movie?
Visiting the actual haunted site, that's what.
Some ghoulish buildings round the world are scary enough that they'll give you the creeps just reading about them.
Here are a frightening and fearful few. But before you visit one of these spooky spots, just ask yourself: Are you afraid of the dark?
Waverly Hills Sanatorium
The name itself sounds like the headline of a blockbuster movie, but what's even scarier is that this is a real place in Louisville, Kentucky.
As the home of a little something known as the 'white death' – tuberculosis – the state had one of the highest mortality rates in the country in the late 1800s and early 1900s.
In 1926, the Sanatorium was opened as a hospital, which failed pitifully to treat the disease, and instead saw most patients leave the building in a 'body chute' in an enclosed tunnel under the hill. Add that to its stint as a geriatric 'care' facility in the 60s and 70s, and you've got one of the most skin-crawling haunted houses in the world.
The Myrtles Plantation
St. Francisville, Louisiana, is home to one of the most famous haunted sites in the world. Rumour has it that Judge Woodruffe and his family were poisoned (albeit unintentionally) by their slave, a girl named Chloe.
While Chloe only intended to make them sick enough that she would win the family's favour by nursing them back to health, she was a little too heavy-handed with the poison she baked into a cake. As punishment, she was hanged from a nearby tree.
Her ghost has been spotted countless times since.
Woodchester Mansion
Deserted old mansions provide the perfect backdrop for a properly scary ghost movie. Why do the characters always have to go inside? Just keep driving!!
That'll sound like good advice if you ever find yourself standing outside the spectacularly spooky Woodchester Mansion in Cotswold Valley, UK.
Work began on the mansion in the mid-1850s, and was never finished.
While architects are drawn to this structure for its historical significance, it's also a big draw for ghost hunters, who come from around the world to see the strange happenings for themselves.
It gets its reputation as a particularly frightening haunt as the ghouls here seem to be the violent sort. Visitors have been known to faint, while others claim to have been attacked. Other popular apparitions are a disembodied head, an old woman, a phantom horseman and The Tall Man of the Chapel, so perhaps it's best to ask if your insurance policy covers paranormal activity.
Or perhaps, you have an even better example. What's the scariest place you've ever visited?