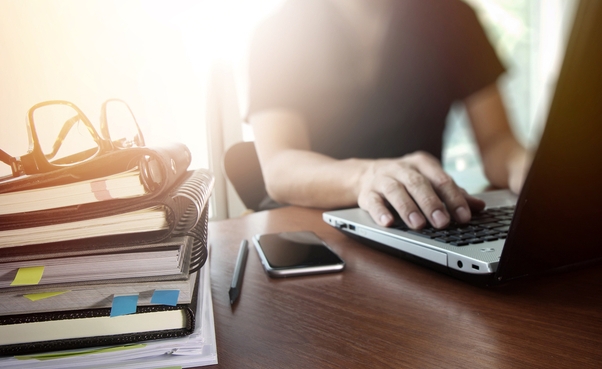 Is Income Protection Insurance tax deductible?
Protect your family with Virgin Income Protection today.
Well, it's nearly that time of year again. Time to pull out the receipts, give the 'ol accountant a buzz and start thinking about all the ways you can spend your tax refund!
There are hundreds of articles explaining all the things you can and can't claim1 and lots of tips and tricks to make sure you get the most back, but we bet you haven't heard that your income protection insurance could be tax deductible?
Disclaimer: Before we get started we need to make it clear that we aren't tax specialists, nor should you take this article as financial advice. After reading, we recommend speaking to an independent tax advisor who can help you to ascertain whether or not you're eligible. Links to other websites should not be seen as endorsement, but an offer of further learning.
Is Income Protection Insurance Tax Deductible?
According to the ATO, you can claim the cost of the premiums2 that you pay for your insurance against the loss of your income. There may be conditions around this, so you should check if it suits your circumstances before making a claim on your tax return.
What Isn't Covered?
The ATO outline2 the following instances where you're unable to claim a deduction. Meeting any of these criteria means you're not eligible to claim for a premium or any part of a premium:
- If you are compensated by the policy for instances similar to physical injury
- If your policy is included in your superannuation (and your premiums are deducted from your super contributions)
While income protection insurance could be viewed as a type of life insurance, it's important to note that premiums for life, total and permanent disability, and similar insurances are not tax deductible as they are not purely to protect you against loss of income as defined by the ATO, but are designed to cover you in the event of personal injury.
How Do I Start?
While we're not taxation experts, we are certainly insurance experts. In fact, we've just been awarded for Outstanding Value in Direct Income Protection from Canstar3. You can learn more about Virgin Income Protection insurance, what it covers, and even get an easy quote online.
With Virgin Income Protection, when you choose to pay your premiums annually you'll get 12 months of cover for the price of 11. Plus if you take out cover before 30 June 2018, you may be able to claim your Income Protection premiums on this year's tax return.
Once you've got your insurance organised, we recommend speaking to your independent tax accountant/specialist about how you can maximise your tax return through deductible insurance premiums.
Make the most of your income protection today.
How Do You Spend Your Tax Return?
The Australian Securities and Investments Commission (ASIC) released an infographic4 last year that shows how Australians spend their tax refunds. How do you plan to spend the extra bit of cash you might be able to save from claiming your income protection insurance premiums?