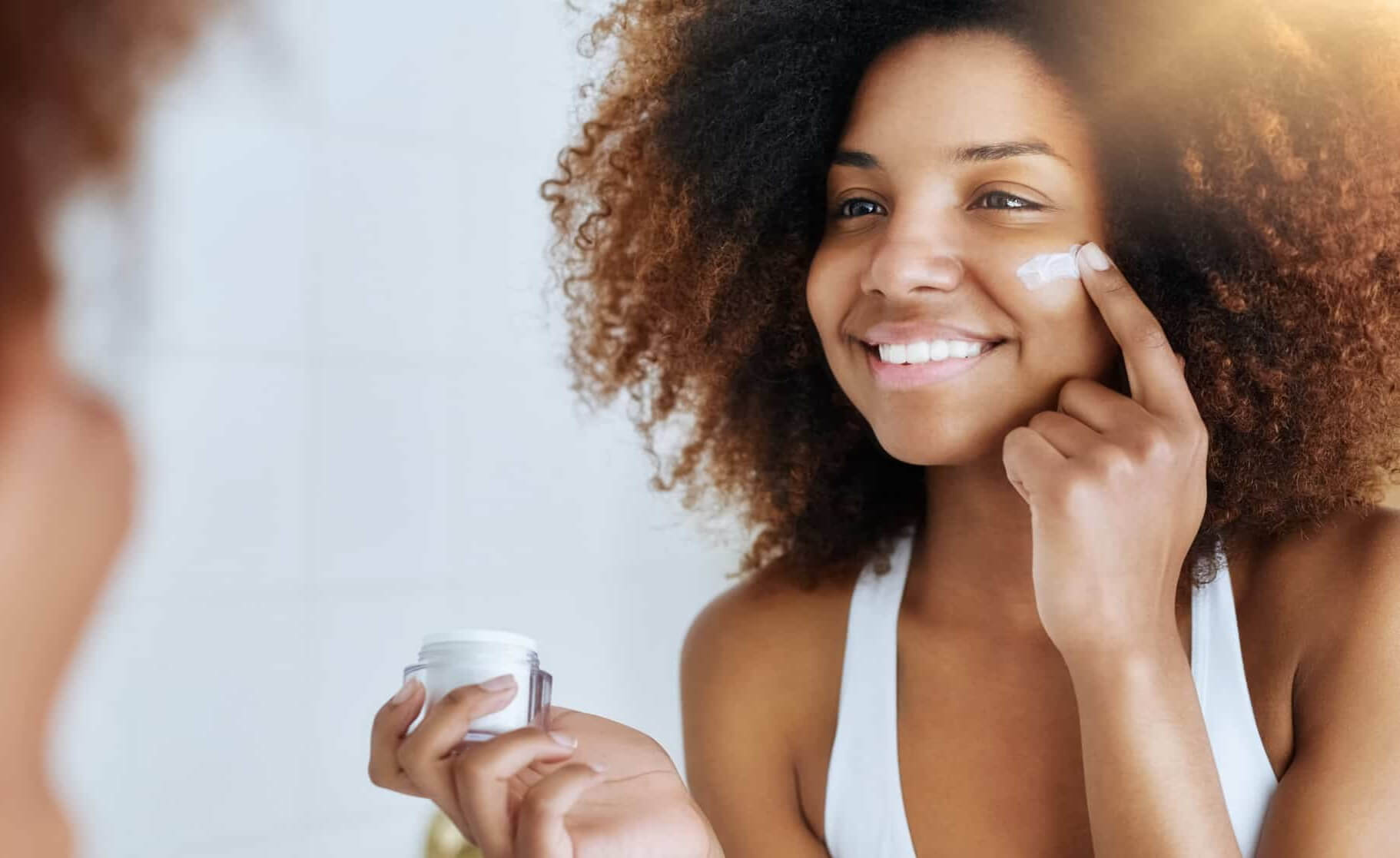 There's never been a better time to glam up and step out thanks to Virgin Money
Hello world, you're officially back in business
With the world finally opening up again, there's never been a better time to add some glam and put your best foot forward as you head out the door. Stuck for inspo? Here at Virgin Money, we've added a whole host of new partners to party with – think MAC, Clinique, La Mer, Adore Beauty, Jo Malone and more!
And the best bit? You'll score bonus Virgin Money Points when you treat yo' self to something a little special from our new partners; just use your Virgin Money Visa Debit Card when you shop via the Virgin Money app!1
Here's how to get started:
Step 1: Find your fave partner in the Virgin Money app
Step 2: Click on the "shop now" link
Step 3: Fill up your cart and pay at the checkout using your Virgin Money Visa Debit Card
Step 4: Boom! Your item is on its way, and you'll score your points within 5 business days – so you can treat yo' self to rewards! Choose from cash back straight into your account2, erase a purchase you've already made3 or select from our range of gift cards4.
Step 5: Repeat and keep the rewards rolling!
New world... new you?
We're guessing it's been a little while since you've had an excuse to glam up a little. So make like Madonna and reinvent your look. If your makeup drawer is looking a little pre-lockdown, now's your chance to stock up on staples and earn bonus points in the process. Thanks to their incredible range, Adore Beauty have everything you need to kickstart "You 2.0."
Adore Beauty – Earn 26 Virgin Money Points per $1 spent online
Giorgio Armani Luminous Silk Foundation – $105 | 2,730 points (approx.)
Halloween is here
If an everyday makeup routine isn't for you (and hey, you do you boo) remember it's Halloween party season! Thanks to our friends at MAC, you can step up your spooky game and get creative. Think space vampire or alien queen (or really anything in between).
MAC – Earn 16 Virgin Money Points per $1 spend online
Stars N' Rockets Eye Shadow Veluxe Pearl – $30 | 480 Points (approx.)
Feeling a little bold?
Now is the time to try that new shade, embrace that new trend, and try something that little bit different. Step out in something new and satisfy your colour cravings with Clinique.
Clinique – Earn 22 Virgin Money Points per $1 spent online
Clinique Pop Reds – Red Hot - $40 | 880 points (approx.)
Protect the skin you're in
Summer is almost here! Long days and hot nights call for adventure. But since it's been a while since you've felt those delicious warm rays on your skin, it's also probably been a while since you've taken extra precautions. Not a lot of UV while WFH right? Look good and protect your skin with La Mer's luxurious Soft Fluid Long Wear Foundation with SPF.
La Mer – Earn 16 Virgin Money Points per $1 spent online
La Mer The Soft Fluid Long Wear Broad Spectrum SPF 20 – $200 | 3,200 points (approx.)
So what are you waiting for? Shop via the app today and check out our full list of new partners, now available in the Rewards hub of your Virgin Money app.
1. Virgin Money reserves the right to amend or withdraw these offers at any time without notice. The earn amount shown is an estimate based on the current value of each item as of 20/10/2021. The actual number of points earned will be calculated at the time of purchase. To be eligible for these promotions, you must access the partner site through the link provided in the application and pay with your Virgin Money Visa Debit Card directly at the checkout. GST, delivery costs and products that are returned do not contribute to the purchase amount that is eligible for points.
2. You may redeem your points for a cash amount in AUD to be credited to your Virgin Money Go Account, Virgin Money Boost Saver or Virgin Money Grow Saver. Once the funds have been credited to an account they cannot be reversed to Points. The actual cash redemption amount will be displayed at the point of redemption.
3. Purchase Eraser is available for eligible transactions made within the last 90 days. You must have sufficient points to be able to redeem the total value of the purchase through Purchase Eraser. If you redeem your points with Purchase Eraser we will use your points to credit a cash amount equal to the selected transaction into your Virgin Money Go Account. Once the funds have been credited to an account they cannot be reversed to points.
4. Gift Cards or Vouchers are administered by Ascenda Australia Pty Ltd and are subject to the Ascenda Terms and Conditions. Requested Gift Cards are subject to separate terms and conditions made available at the time of requesting the Gift Card. Once points have been redeemed for a Gift Card, the Gift Card cannot be returned. Expiry dates will apply.