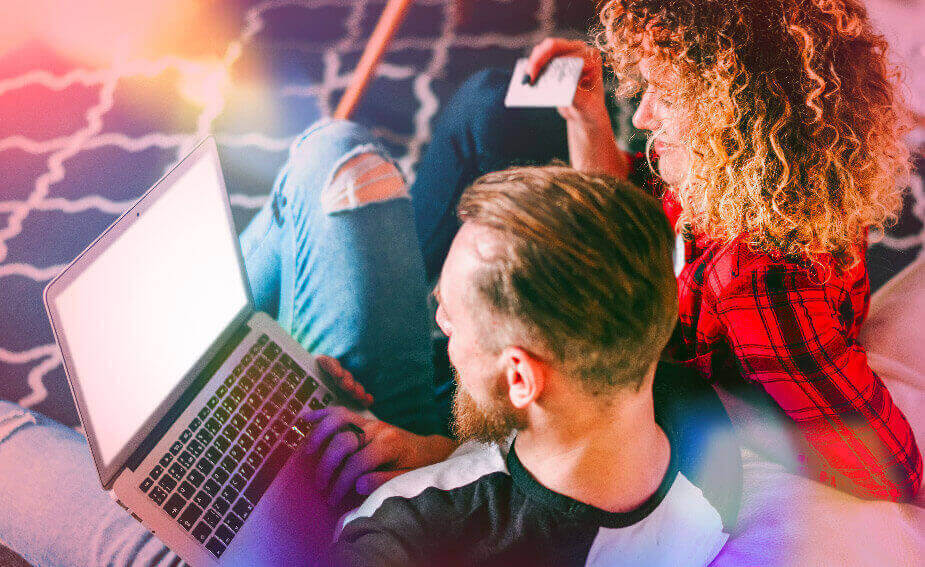 How 2020 has transformed our money habits
Covid-19 has changed the way our kids study, it's changed how and if we work, and it's certainly changed many of our habits – particularly the amount of TV shows many of us are getting through just now.
Here are eight ways it's transformed our spending and finances:
1. We're using even less cash
Use of actual physical money was falling even before we were all locked down. Covid-19 has just sped that up.
Reserve Bank data shows that ATM transactions dropped by 30% between April and March, and they're down 40% compared to last year. Now when we do go out we're encouraged to pay by card to help stop the coronavirus spread.
But how will going cashless impact our vulnerable communities, such as those with disabilities and the elderly, who rely on cash to make payments? In Sweden, the quick shift to digital has meant these groups have had difficulty buying and accessing goods and services.
Making sure our fellow Aussies can get what they need is something we'll all have to consider.
2. We're shopping online even more
Saying 'online shopping is growing' like it's a surprise will make this article sound like it was written in 1997.
However, as Aussies have been late to the ecommerce game compared to other developed nations, the online shopping stampede caused by Covid-19 could ultimately be the final nudge that changes our buying habits.
After store closures in March, David Jones and Myer were hit with 78% and 67% increases in online traffic respectively, compared to the previous year. Over the same period, Amazon Australia has seen a staggering 125% growth.
3. Some of us are spending more on alcohol
While bars were shut, some Aussies found new ways to share a drink and socialise, from online pub quizzes with colleagues to Zoom-based wine evenings.
When analysing spending habit changes, stores selling alcohol ranked 12th in the top-spend category pre-lockdown, jumping all the way up to 3rd just 8 weeks later.
It's warned that extra drinking could lead to problematic habits. And, of course, extra spending on alcohol can ramp up household debts at a time when many of us need to cut back.
But it is interesting that many of us still found ways to socialise and share a drink without the risks of meeting in person.
4. We're getting more creative in the kitchen
We're sure you've seen sourdough loaves and banana bread bombard your social media feed for the last few months, but did you know Aussies spent 71% more time on food and cooking websites during the last weekend of March?
Yep! Along with clearing out the baking aisles for flour and sugar, we've been experimenting with Asian and Indian flavours, with these cooking items up in volume sales by 126% and 187% respectively.
Perhaps we've all been missing our favourite takeaways? Or perhaps post-coronavirus, more of us will still be open to cooking from scratch.
5. We've been spending a vast amount more on our homes
Maybe it's because of all the DIY, maybe it's because we have time to think about our homes, maybe it's simply because we've been at home so much lately that we want them to be as pleasant as possible.
Our data shows that home supply warehouse stores were in the 14th top credit card spending category before the virus and jumped up to the 4th only 8 weeks later. That's a huge increase.
6. We're embracing home workouts
Some of us have been using the lockdown as a chance to increase our fitness levels.
According to AdNews, once there was talk of gyms closing, searches for 'gym gear' skyrocketed above 400% during one weekend in March.
Although some regulars are flocking back to the gym under new limited-capacity laws, those of us who've stocked up on equipment and spent 2020 nailing our home workout routines may be hesitant to renew our $60-a-month memberships – especially if the lockdown has reduced our cashflow.
As we've discovered how to keep fit without the price tag, it's likely many of us will cut down our gym spending permanently.
Have you checked out Virgin Money perks? Our pals at Virgin Active have been giving free access to their library of online workouts to keep you moving from home Jump in while it lasts!
7. We're more likely to shop local
Reluctance to face supermarket crowds coupled with our eagerness to support the little guy means some of us are turning towards local corner stores.
Some independent bakeries, butchers and other local producers have noticed a surge of new customers – who may even become regulars once the pandemic is over. We're also hunting online for local vendors that deliver quality fruit and veg, meat, cheese and coffee.
Check out why it's more important than ever to shop local!
8. We're spending less on commuting
Unsurprisingly, people who aren't travelling to work are spending less on commuting.
Clearly that saving won't last entirely once the lockdown ends and we all get back to a more normal working life. However, many analysts think that this crisis will result in a transformation in how we work, with far more office workers doing at least some days from home.
There could be a long-term saving here and, like so many money saving changes, this one is also good for the planet.
Lasting changes?
It doesn't need saying that the coronavirus crisis has changed our lives dramatically and completely.
There are ways, good and bad, that it has also changed our money habits dramatically too. Some of these new habits will be temporary, whereas some could last long after a vaccine is finally found.
Virgin Money Australia has not considered your objectives, financial situation or needs in preparing this advice. Before acting on any advice please consider the appropriateness of the advice for you, having regard to your objectives, financial situation and needs.