If you're planning to travel often within Australia and overseas, our 12-Month Multi-Trip Plan will follow you anytime, anywhere. You couldn't ask for a better travelling companion.
Duration
You'll be covered for 12 months for an unlimited number of trips (just imagine where you could go!). You can also tailor your policy and choose the maximum journey periods of 15, 30 or 45 days.
Destination
With our Multi-Trip Plan, you only pay for the regions you plan to visit so you get the most competitive price. When you get a quote, just enter the countries you plan to visit in the next 12 months and we'll calculate the appropriate premium for your travel plans.
The regions you're covered for will be displayed on your Certificate of Insurance. And don't worry if your travel plans change, you'll be able to adjust your cover if required.
Who can apply
If you're 74 years old or under, you're eligible to take it up. And if you're heading off with your spouse, partner, and/or dependants, they'll be covered too – just so long as they're also 74 years old or under. However, please note that an additional premium may apply.
Here's a summary of some inclusions and exclusions of our Multi-Trip travel insurance plan. For full details, please read the Product Disclosure Statement (PDS).
What's covered?
Benefit
Single Limit
Overseas Emergency Medical Assistance6
unlimited7
Overseas Emergency Medical & Hospital Expenses6
(includes emergency dental expenses resulting from an injury overseas)
unlimited7
Overseas Emergency Dental Expenses (per person)
(for the relief of sudden and acute pain to sound and natural teeth)
$1,000
Accidental Death6
$15,000
Permanent Disability6
$15,000
Funeral expenses incurred overseas or the cost of bringing your
remains back to your home (per person)

$15,000
Cancellation6
unlimited7
Additional Expenses
$50,000
Travel Delay Expenses6
$2,000
(up to $200 per day)
Alternative Transport Expenses
$5,000
Luggage & Personal Effects6
$10,000
Luggage & Personal Effects Delay Expenses6
$500
Travel Documents, Transaction Cards & Travellers Cheques
$5,000
Theft of Cash
$250
Rental Vehicle Insurance Excess
Optional
Personal Liability
$1,000,000
What's not covered?
Wherever you are on your travels, keeping safe and playing it smart is definitely the way to go. Everyone wants to have fun, but there are limits. That's why all travel insurance policies have exclusions – a.k.a. the things we won't cover.
It's important to know what they are before you go, so we've outlined a few of the general exclusions below. We also suggest you check the full list under General Exclusions in our Product Disclosure Statement (PDS). We want you to have the time of your life. Just make sure you don't put it at risk.
Please note, if you travel domestically you won't be covered for any medical expenses.
Get a quick quote
Why Virgin Travel Insurance?
24x7 Emergency Assistance
Great Choice of Additional Options
Cover Plans for all Travellers
Discounts for Couples
Additional options you can add to your Multi-Trip Plan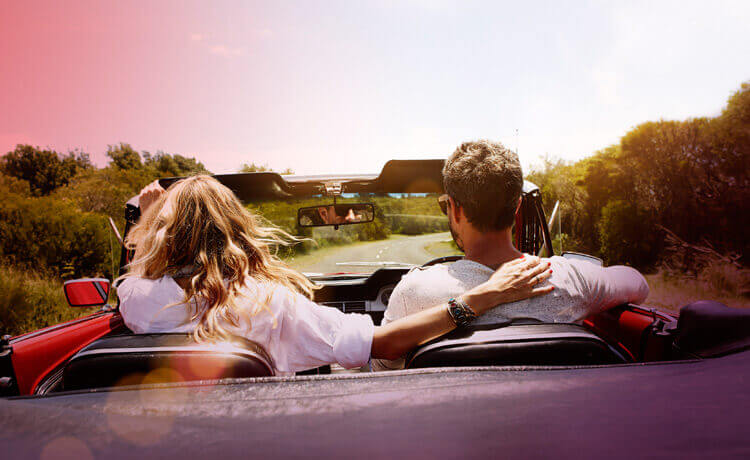 Make your holiday dollar go further
Kids covered at no extra cost
With single and family cover, dependants (under 25 and not in full-time employment) are covered at no additional cost if travelling with an insured parent, guardian or grandparent.
Buy together and save 10%
Travel in twos and you'll receive an automatic 10% discount on your premium with our Duo cover, giving you more money to spend elsewhere.